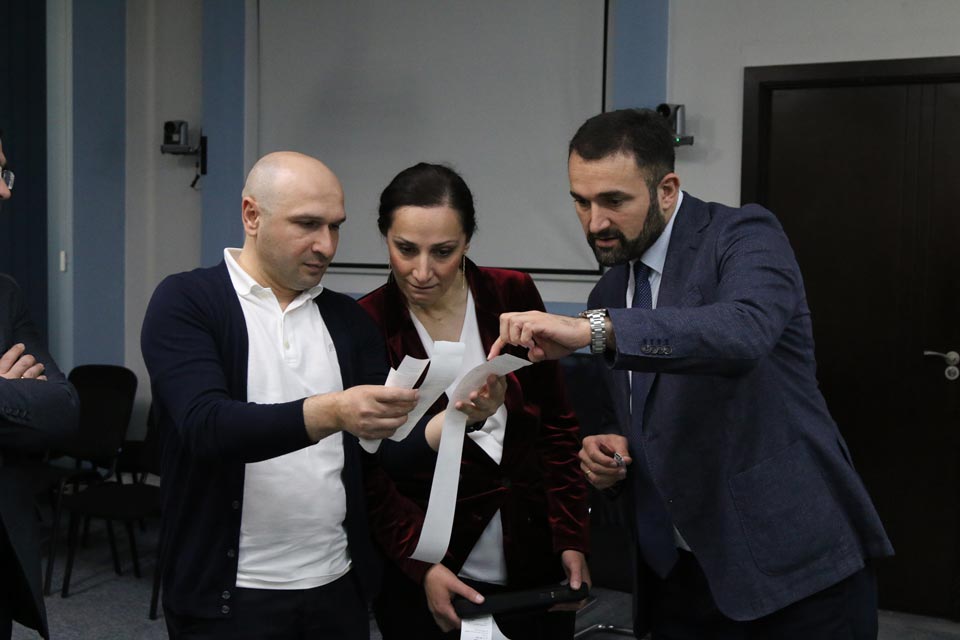 CEC informs international organizations, diplomats about by-elections
Chairman of the Georgian Central Election Commission (CEC), Giorgi Kalandarishvili provided international organizations and representatives of the Diplomatic Corps with the information about upcoming by-elections scheduled for April 29 in Georgia.
The CEC Chairman informed them on technologic novelties which the central election administration plans to use during the elections.
Giorgi Sturua, Manager of the electronic technologies project presented the equipment and spoke about verification, balloting and votes tabulation.
He also demonstrated the electronic process of data compiling. The procedure will be piloted for the first time at the April 29 by-elections.