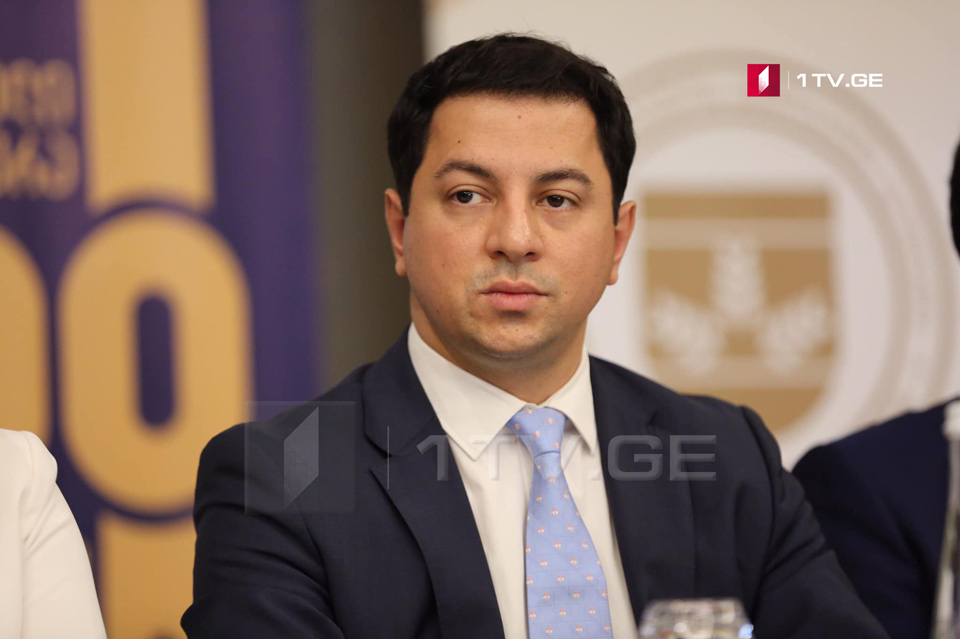 Parliament Speaker presents annual report
Archil Talakvadze, Parliament Speaker, presented the annual report of the Georgian supreme legislative body on Wednesday.
Archil Talakvadze said the parliament would continue to develop institutionally to perform its function for legislative and parliamentary control.
He said that lawmakers were responsible for addressing and resolving the problems facing the public and the country.
Parliament Speaker said the parliament kept working on economic reforms and pledged that the priority goal would be to support macroeconomic stability in the post-crisis period.
Archil Talakvadze welcomed the decision of opposition European Socialists and Citizens parties to become engaged in the parliament work. He described the opposition's boycott as a political mistake.
"Our spirit is in accord with what our citizens and international friends request. It fully reflects the democratic principle that participation is the foundation of democracy," Parliament Speaker said.
Talakvadze stressed the achievements of the country amid the Covid-19 pandemic. He claimed that Georgia remained a reliable partner for the west in the region.