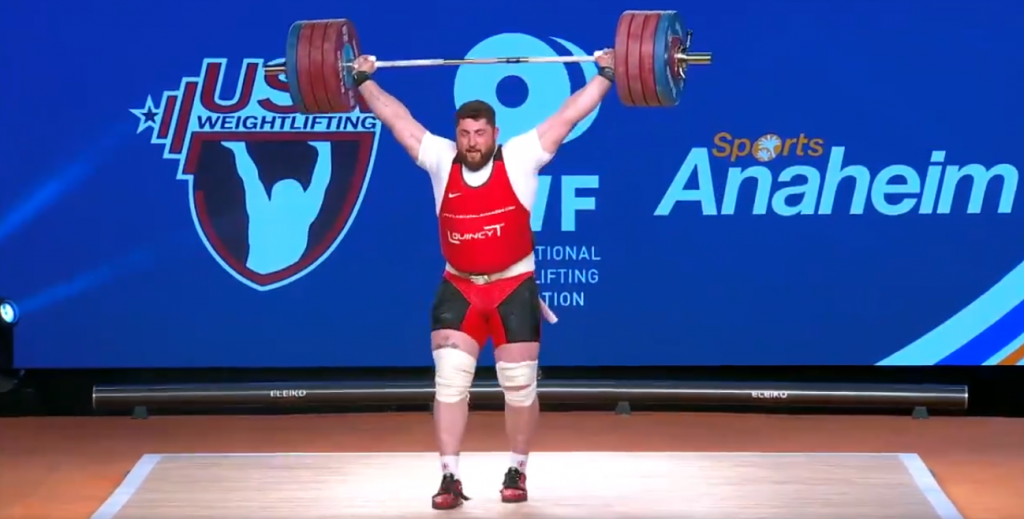 Olympic Champion Lasha Talakhadze granted the Best Athlete title of 2017
Georgian Olympic Champion Lasha Talakhadze has been awarded the Best Athlete title of 2017. The awarding ceremony was held during the reporting session of Georgia's National Olympic Committee.
As the athlete has declared, the Olympic Committee has appreciated his work as well as of the federation. He says all this gives him a stimulus for future success.
"It was a good year for the federation as well as for me. We observed many victories this year," Talakhadze claimed.