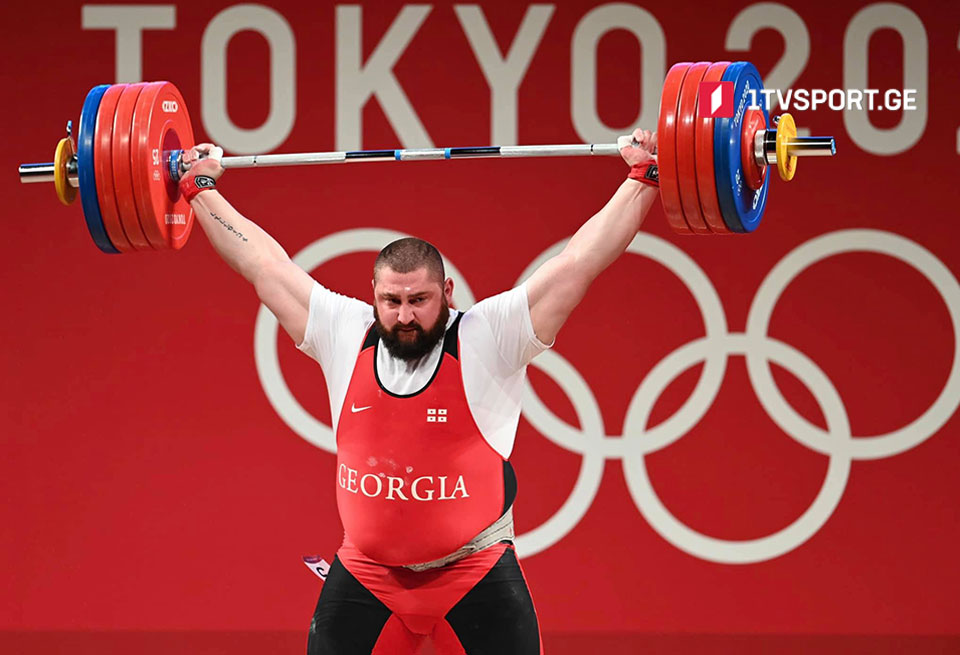 Georgian weightlifter Lasha Talakhadze wins gold at Tokyo Olympics
Georgia's record-breaking weightlifter Lasha Talakhadze has won a gold medal at the Tokyo Olympic Games on Wednesday.
Talakhadze, 27, lifted a world-record 223 kilograms in the snatch and 265 in the clean and jerk for a total of 488.
Talakhadze set the new record in the super-heavyweight, +109-kilogram category.
Lasha Talakhadze?? has won #gold in #Weightlifting – Men's +109kg at #Tokyo2020 #UnitedByEmotion | #StrongerTogether | #Olympics

— #Tokyo2020 (@Tokyo2020) August 4, 2021
This is the second 2021 Olympic gold for Georgia. Georgian judoka Lasha Bekauri won the first gold medal after defeated Germany's Eduard Trippel in the men's 90kg category.