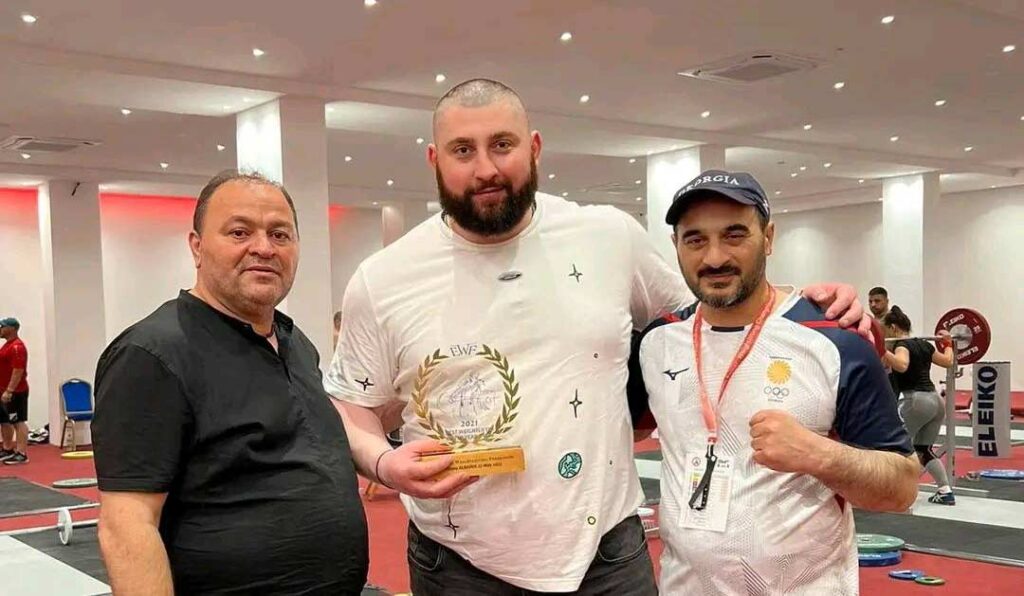 Lasha Talakhadze named Weightlifter of the Year
The poll conducted among fans of the European Weightlifting Federation revealed the Georgian weightlifter Lasha Talakhadze as Weightlifter of the Year.
Georgia's Weightlifting World Champion and Olympic Champion received 4,750 votes in an online poll conducted by the EWF. The Georgian sportsman got the award in Tirana, Albania.
Talakhadze earned his latest Olympic Champion's title in 2021 in Tokyo. In 2020, he claimed his third straight Best Male Lifter title in an International Weightlifting Federation ranking.
Talakhadze has the Presidential Order of Excellence of Georgia for his achievements at the 2016 Olympic Games, and earned Georgia's Sportsperson of the Year titles in 2017, 2018 and 2021.
Tirana will host the European Championship from May 29. The Georgian Public Broadcaster (GPB) will live-transmit the sports tournament.