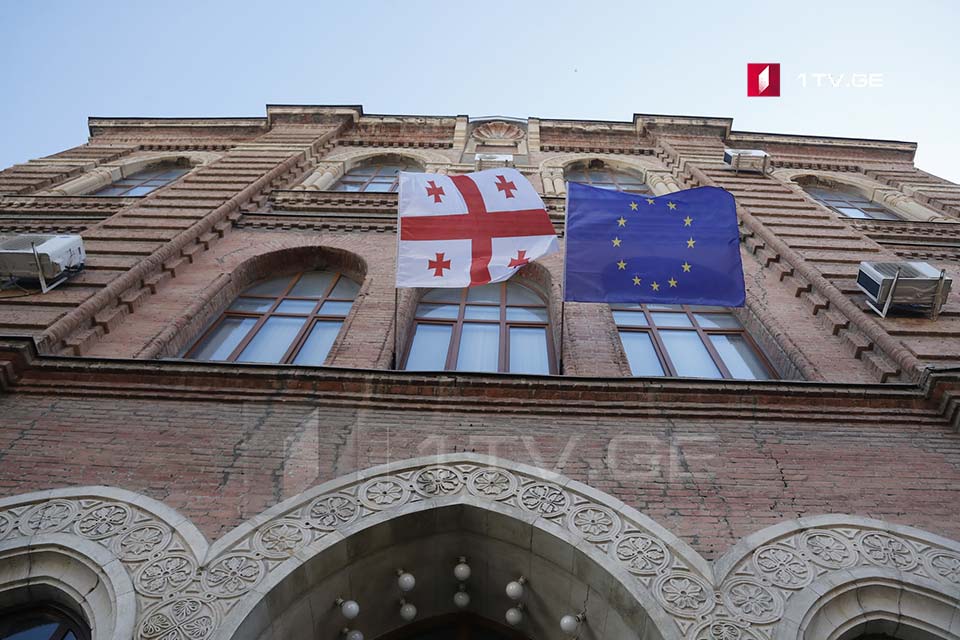 MFA of Georgia: Attack on ambassadors is an insult to the states they represent, we once again condemn public comments with regards to German Ambassador
The Ministry of Foreign Affairs of Georgia responds to the statement of the European Union issued by the European Union delegation in Georgia.
The statement by MFA of Georgia noted that Georgia and the Ministry of Foreign Affairs reaffirm their deep respect for the diplomatic corps and international missions accredited in the country.
"Georgia, we would like to, once again, confirm the deep respect of Georgia and the Ministry of Foreign Affairs towards the Diplomatic Missions Accredited in Georgia, along with representatives of relevant international missions.
We believe that their honest and professional actions contribute greatly to the development of our country, in terms of building up our state, deepening friendly relations with our partner states, as well as international organisations, and helping shape a more positive image of our country.
It must be understood by all that the ambassadors in question represent their respective states in Georgia. Therefore, any type of attack perpetrated against them is a direct insult to said countries. The actions of these ambassadors mirror the worm friendship and partnership that Georgia has developed with the international community over the period of many years, including Germany. Our partnership can be characterised as high-level; however, the bilateral relations have particularly strengthened during the last several years. Germany has played an important role in democracy-building and economic processes in Georgia. We all remember the staunch support provided by Germany during the first, tough, years of Georgia's independence, both in bilateral as well as multilateral relations. This assistance continues to this day, further solidifying Georgia's fundamental dimensions including sovereignty, territorial integrity, as well as Euro-Atlantic aspirations year after year, " – the statement notes stressing that the Ministry of Foreign Affairs once again, condemns the public attacks perpetrated against the German Ambassador to Georgia.
"His excellency Hubert Knirsch is a worthy representative of his country, looking to deepen ties between Georgia and Germany with his professionalism, bring Georgia closer to the 'collective West'.
We believe that such offensive and outright untrue campaigns that were launched against the German ambassador only exacerbates the anti-Western sentiments already present in our country.
Our institution finds such irresponsible actions utterly unacceptable, which, unfortunately, have become more and more frequent on behalf of individual politicians, media and members of the general public.
On behalf of Georgian diplomats, we express our support to all diplomatic missions accredited in Georgia in their professional endeavours", -reads the statement released by the Ministry of Foreign Affairs of Georgia.
The Delegation of the European Union to Georgia issued the statement on recent public comments with regards to Hubert Knirsch, the German Ambassador to Georgia.