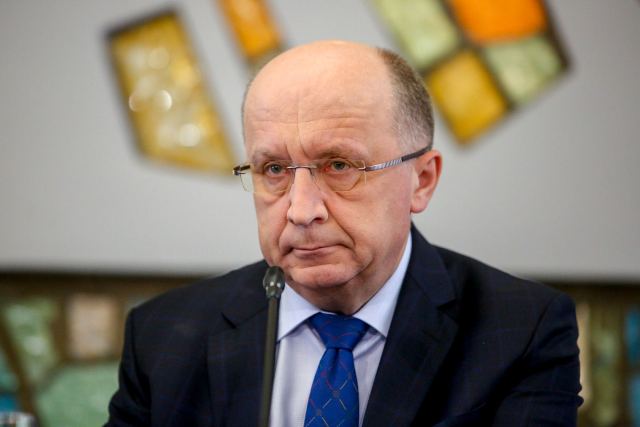 MEP Kubilius on President's decision: I hope Georgia is moving forward
Andrius Kubilius, a Member of the European Parliament "praised Georgian President for today's decision." As MEP told Georgian First Channel "Georgia is learning from us and we are learning a lot about Georgia."
MEP Kubilius noted that "this was an opportunity to sort out issues remained unresolved after the March 8 agreement. MEP "hoped this would be a good lesson for all political parties that the judiciary should not be used for political purposes".
"Hope Georgia is moving forward. I would like to tell both the opposition and the government that Georgia's friends on both sides of the Atlantic, Brussels and Washington, are closely monitoring ongoing developments. Hope an agreement will be reached on proportional elections.

I expect Georgia will be a leader of the Eastern Partnership program. I remember an authoritative research centre in Brussels prepared a report on the Eastern Partnership member states as well as the Balkan countries. The study showed which countries were ready to join the European Union. Georgia was number one. keep that achievement," Andrius Kubilius told Georgian First Channel.
Georgian President Salome Zurabishvili has pardoned Gigi Ugulava, one of the leaders of Europian Georgia, and Irakli Okruashvili, former Minister of Defense earlier today.