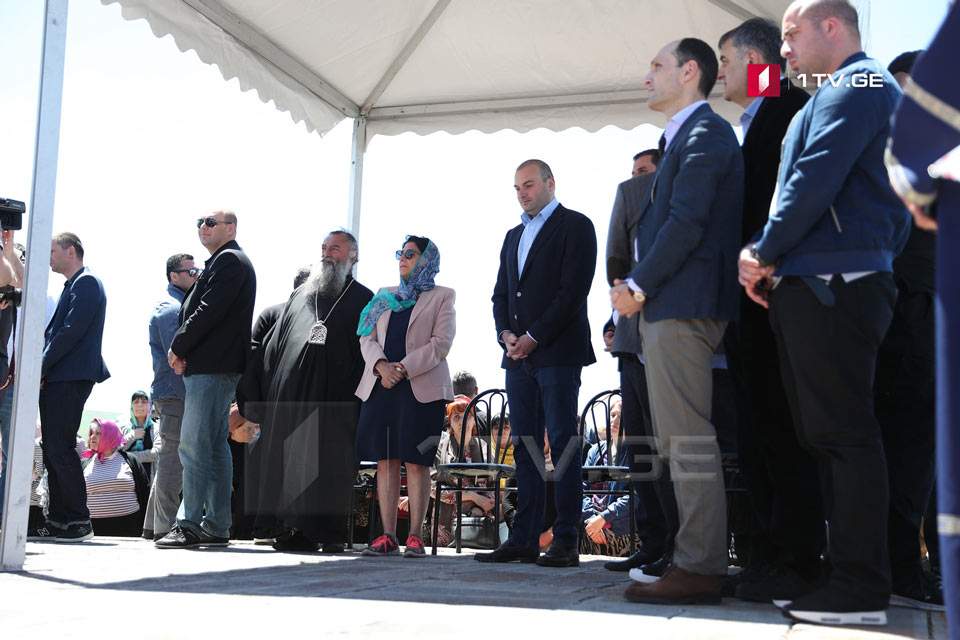 Mamuka Bakhtadze – We will carry out important infrastructure projects in Poka
Georgian Prime Minister Mamuka Bakhtadze congratulated locals of Poka village of Akhalkalaki district of Georgia on St. Nino Day. As PM said Saint Nino entered Georgia with a cross of vine wrapped around her hair 1700 years ago.
Bakhtadze said that the day was of historic importance for the Georgian statehood. "This serves as strong roots on which the Georgian state is built and which every Georgian is proud of," PM said.
Prime Minister said that 30 years ago, conduct of church services in the Georgian language began in Poka at the initiative and strong wish of Catholicos-Patriarch, His Holiness and Beatitude Ilia II.
Bakhtadze said that the Georgian government would implement important infrastructure projects in Poka that would add new life to the beautiful region. "This will include new roads, tourist infrastructure that will increase the number of tourists by 10 times in this wonderful place. The whole world has to know what treasure this region and Georgia has," PM stated.
On June 1, the Georgian Orthodox Church marks the day of arrival of the holy Equal-to-the-Apostles Nino, enlightened by the light of the Gospel teaching in Georgia. On June 1, in 319, St. Nino arrived in Georgia, and in 323, Christianity was declared as the state religion of the whole country.