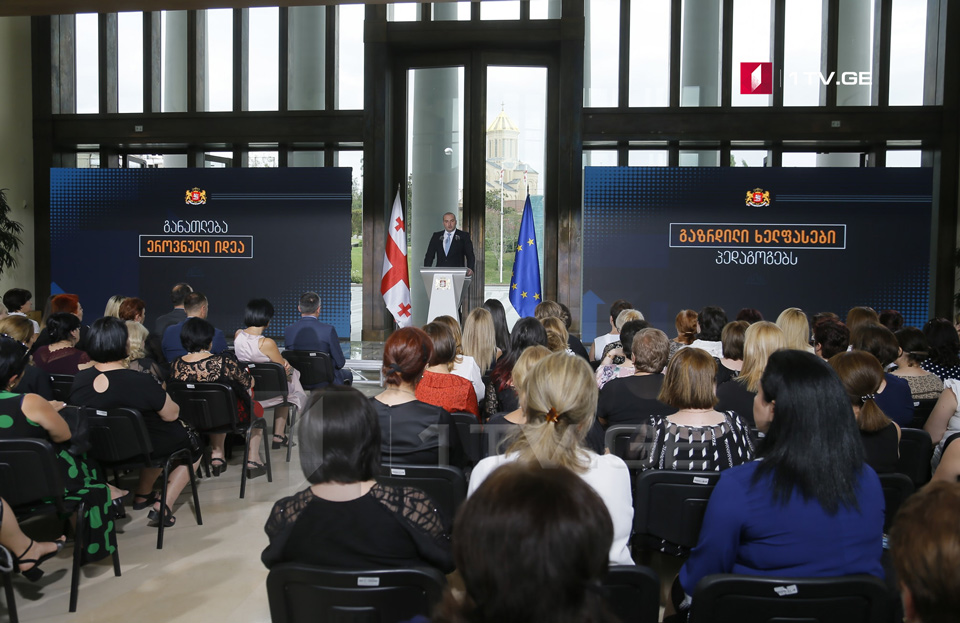 Prime Minister – Salaries to be increased to Chief, Leading and Mentor teachers
The reform of the educational system is linked to the resolution of a painful issue, namely, increase of salaries to teachers according to their status and competence – Prime Minister Mamuka Bakhtadze said during the meeting with teachers.
According to Bakhtadze, an increase in salaries is the basis in implementation of the reform. He said that in 2022, the salary of Chief teacher will be 1700 GEL. A Leading teacher will receive 2150 GEL, while Mentor teacher – 2450 GEL.
Prime Minister explained that salaries will be also increased to employees of resource centers, representatives of school administrations, technical personnel and security guards of public schools.
Bakhtadze said that in October, more than 6 teachers who reached their retirement age and decided to quit their profession, would receive a 2-year total salary from the government as an award and would retain medical insurance.