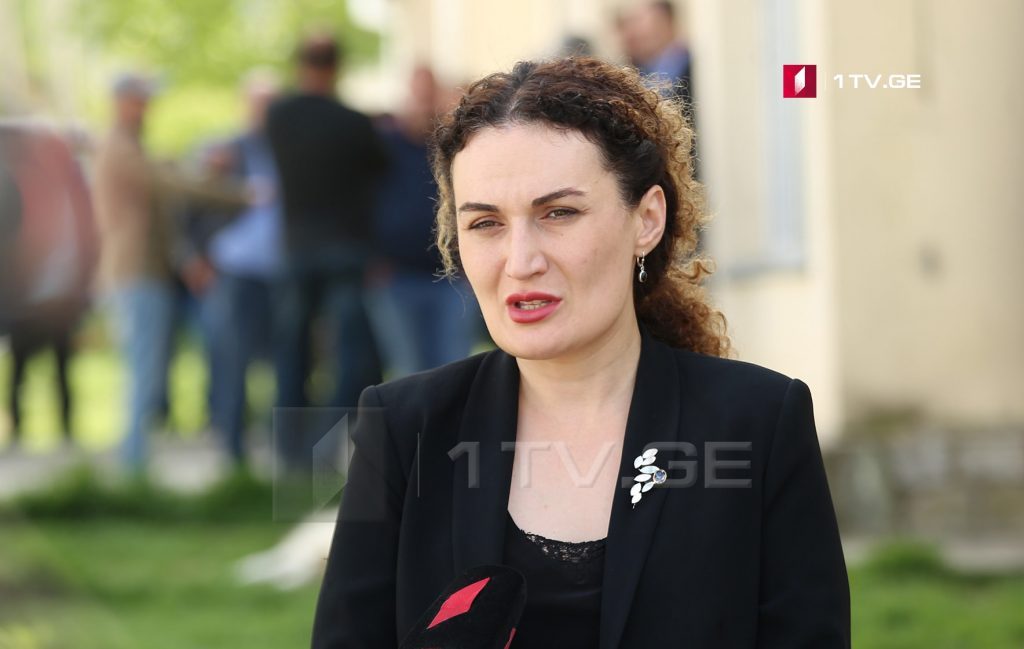 Ketevan Tsikhelashvili – We remain committed to holding of constructive meetings
The Georgian side remains committed to holding of constructive meetings as ever because the creation of a secure environment, with every step, is the most important for us – Ketevan Tsikhelashvili, State Minister for Reconciliation and Civil Equality said after the meeting at Chorchana village.
A meeting was held at the village of Chorchana within the framework of Incidents Prevention and Response Mechanisms (IPRM) format between the Georgian side, representatives of the de facto Tskhinvali and Russian occupation forces.
Representatives of the European Union Monitoring Mission (EUMM) and OSCE also took part in the meeting, which lasted for more than 3 hours.