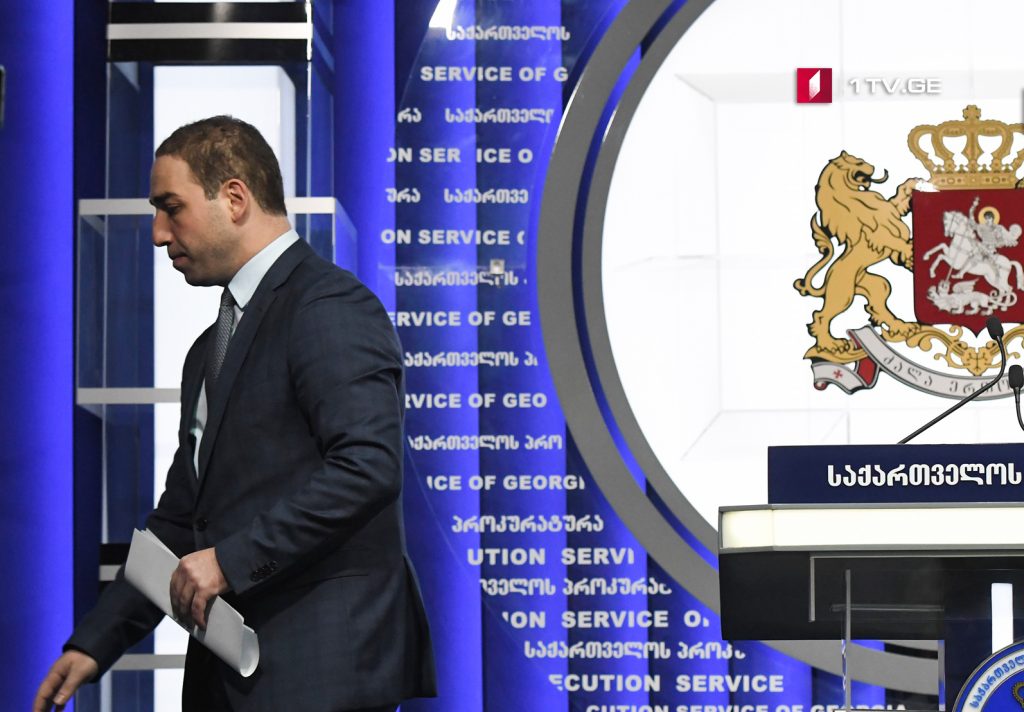 Irakli Shotadze quit post
Chief Prosecutor of Georgia Irakli Shotadze quit the post.
Irakli Shotadze has released the statement about his resignation a few minutes ago.
"At every moment of my service in this system, all my work has been directed towards establishing the rule of law and I would like to believe that our society, all of us together, will be able to establish the rule of law in our country. Fair justice is especially important for me when dealing with murder of juveniles", – Shotadze noted in his statement.
In the statement he address the parents of teenagers killed at Khorava Street: " I have been and I am with you. As the Chief Prosecutor of the country and as a father, neither my position is worth your child's life and nor anything else. I want you to know that I did everything I could so that the offenders would be accountable for their crime. I believe that by this step you will be convinced that many unfounded, dirty accusations against me were aimed at political revenge against me, because under my leadership the Prosecutor's Office of Georgia, has brought to the justice many former officials that had established in our country systemic injustice. I am sure that the restoration of justice will continue in our country and will come to the end. Because I want you to believe in my words, I am leaving my position today and I am sure that justice will be fully served on this case".
The rally demanding the resignation of the Chief Prosecutor of Georgia Irakli Shotadze has been underway in front of the Prosecutor's Office since morning. The protest broke out after Tbilisi City Court has announced verdict into Khorava Street case.
Tbilisi City Court has announced decision earlier today. According to which, one of the defendants, who was charged for premeditated murder of two teenagers, was found guilty of premeditated murder of Levan Dadunashvili and announced not guilty with regard to Davit Saralidze's murder case. As for the second defendant, the charge against him has been re-qualified. He has been found guilty of attempted murder of Saralidze, as previously he was charged for premeditated murder. The verdict of the judge was followed by the noise and protest.
Zaza Saralidze, the father of one of victims and his supporters slam the Prosecutor's Office for conducting improper investigation. He demands punishment of offenders and those, who are covering up the crime.
Two school students – Davit Saralidze and Levan Dadunashvili were killed on Khorava Street in Tbilisi on December 1 of 2017. Police have detained two under-aged murder  suspects and indicted five more on charges of covering up the crime.