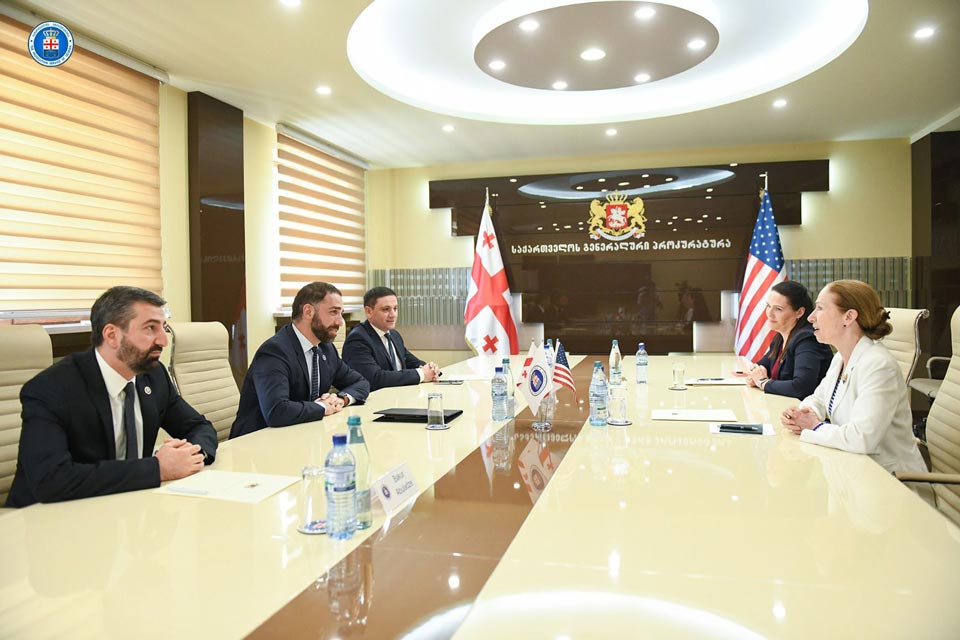 Georgia's Prosecutor General meets US Ambassador
Prosecutor General of Georgia Irakli Shotadze hosted US Ambassador to Georgia Kelly Degnan.
According to the POG's press office, Irakli Shotadze, on behalf of the agency, thanked Kelly Degnan for the contribution and assistance provided by American partners to the development of the prosecutor's office, which enabled prosecutors working on jury and cybercrime cases to increase their knowledge and qualifications.
The parties also discussed cooperation-linked issues and plans.
Bakur Abuladze, First Deputy Prosecutor General, Irakli Chilingarashvili, Head of the International Relations and Legal Department, and Lena Owens, Resident Legal Advisor of the United States Department of Justice, also attended the meeting.