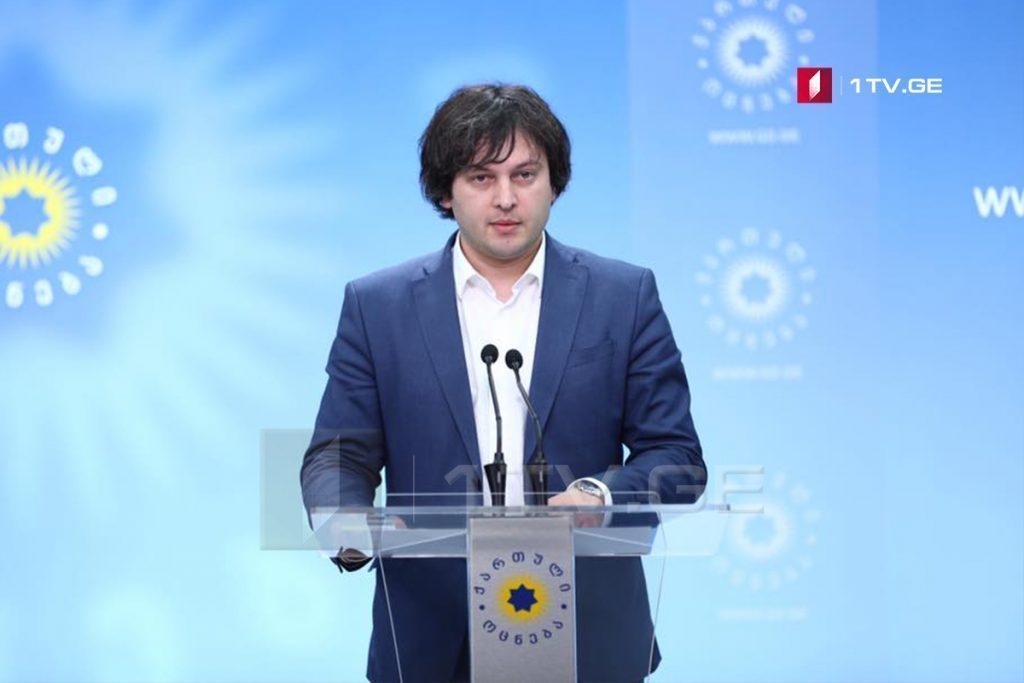 Irakli Kobakhidze: Radical opposition-commissioned IPM research goes beyond scope
"We promise our citizens and our international partners that the Georgian Dream will do its utmost to hold the elections to the highest democratic standard," stated Georgian Dream Executive Secretary Irakli Kobakhidze at a briefing today.
"The IPM research ordered by the radical opposition goes beyond any framework and the question in it: "What form of protest will be acceptable to you if you are not satisfied with the election results" and the options: Blocking state institutions, using physical or armed force or hunger strikes, means that, like in 2016, 2018 and other years, the radical opposition is considering the scenario of an armed uprising and examining how citizens will react if the radical opposition takes the form of an armed confrontation against the state," Kobakhidze said.
Kobakhidze added that one of the opposition parties – United National Movement (UNM) – in addition to its official election headquarters, has opened so-called revolutionary headquarters headed by criminal Vano Merabishvili, aiming to provoke citizens, encourage violence and develop the political process in a revolutionary scenario.
"In this regard, they are focusing on several districts – Marneuli, Bolnisi, Dmanisi, Batumi, Zugdidi and Gldani. We want to state that any attempt to disrupt the election process will be severely punished," stressed Kobakhidze.