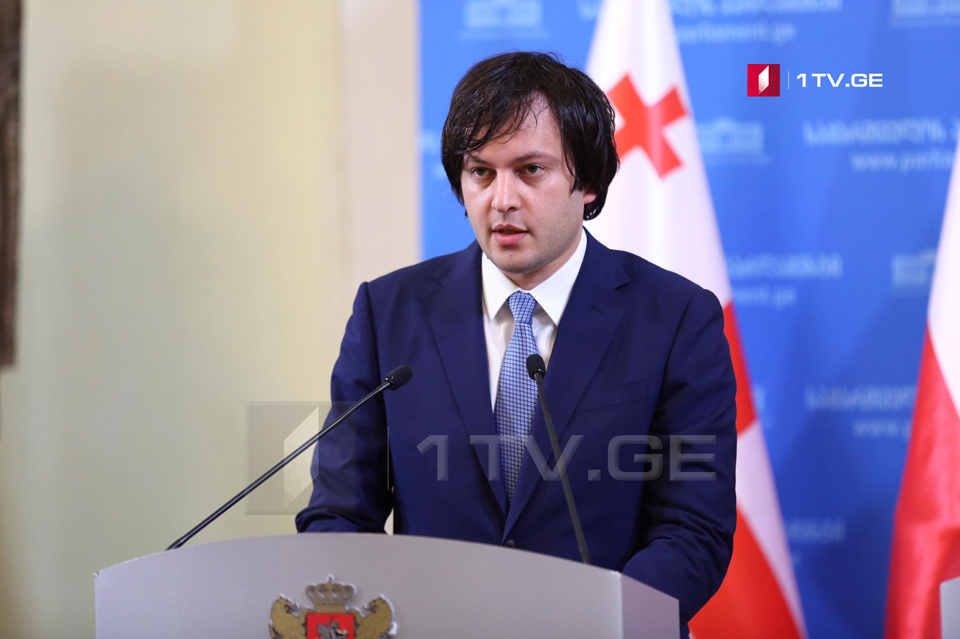 Irakli Kobakhidze: It is unclear why Eka Beselia links her resignation to Supreme Court judges' issue
It is unclear why Eka Beselia links her resignation from the post of Chair of the Committee on Legal Issues to Supreme Court judges' topic, –  Speaker of the Georgian Parliament Irakli Kobakhidze stated.
Irakli Kobakhidze told journalists today that the meeting on the issue of appointment of Supreme Court judges was held with the participation of the party's chairperson, during the meeting it was noted that each candidate should be revised individually, and the MPs had to act on their own faith in decision making. In addition, as Kobakhidze noted, he had already stated that the Parliament will not discuss the abovementioned issue in the current year.
"For me, the content of Beselia's announcement is unclear. Why she linked her resignation to all this. There's no logical reason", – said Irakli Kobakhidze.
According to Kobakhidze, the chairperson of the party noted at the meeting that if the law is not violated, it would be advisable to fill the composition of the Supreme Court.
Eka Beselia, the Chair of the Parliamentary Committee on Legal Issues made an announcement on her resignation today.