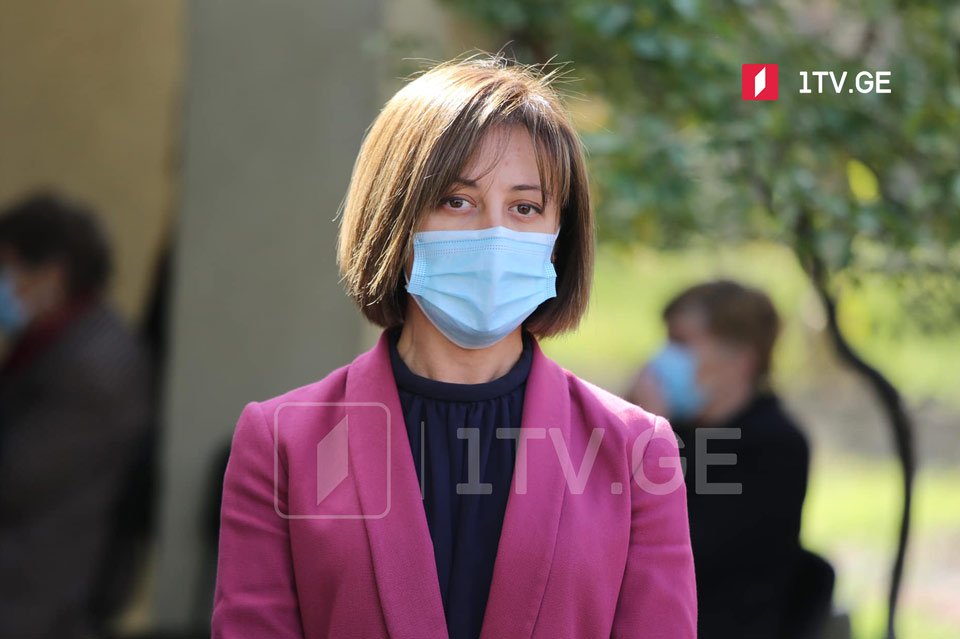 Health Minister says citizens to have more flexibility with Green Passports
Georgian citizens will have more flexibility with Green Passports at certain institutions amid complex social-economic and epidemiological state in the country, Georgian Health Minister Ekaterine Tikaradze said.
Tikaradze clarified that Georgian citizens would have to use the database – the EU Digital Covid Certificate, which Georgia successfully joined recently, to travel to Europe or the rest of the world. The validity of Green Passports is six months.
Health Minister added Georgians must adapt to the changes that are taking place globally and follow the rules. "We need flexibility for the attitude toward our society. We will observe the process and take more decisions at the next meeting of Coordination Council," she said.
Head of the National Centre for Diseases Control and Public Health (NCDC) Amiran Gamkrelidze further explained that two types of Green Passports would be effective, one for national and the other for international use. According to Gamkrelidze, the introduction of Green Passports will give additional impetus to people to receive Covid-19 jabs.
The European Union (EU) has recognized the Covid-certificate issued in Georgia at the Eastern Partnership Ministerial meeting in Brussels, the Georgian government announced on November 15. From December 1, people in Georgia will need their Covid Certificates to enter a bulk of venues across Georgia.