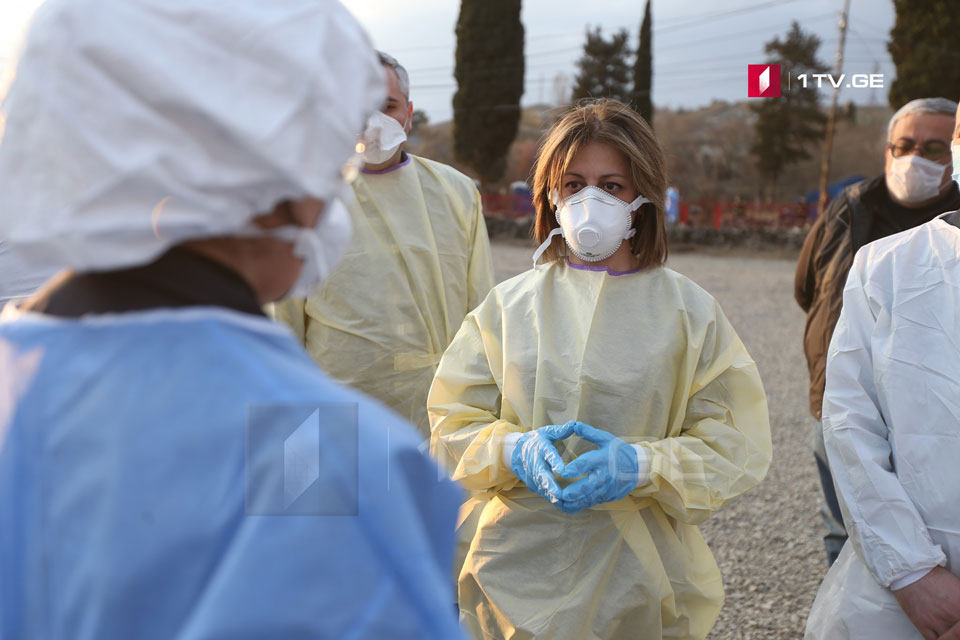 Health Minister delivers tests on coronavirus in Marneuli (Photo)
Ekaterine Tikaradze, Minister of Health arrived in Marneuli town of Kvemo Kartli region and delivered 1000 quick tests on novel coronavirus, which arrived in Georgia earlier today. The Minister became introduced with the situation in the municipality firsthand.
According to Tikaradze, the tests will facilitate management of patients' flows. About 35 thousand locals are screened and some groups, suspected to be infected with coronavirus, are identified.
About 25 people are already showing symptoms and they are subjected to medical observation. They will be tested on coronavirus first of all. "Marneuli remains to be of high risk for spread of the virus," Tikaradze said.