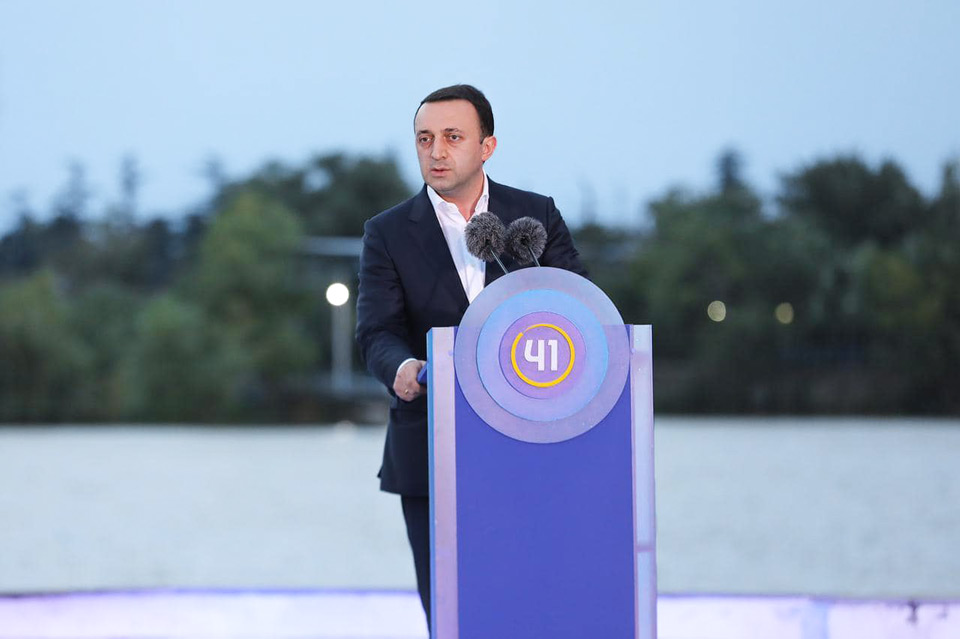 GD to have no alternative in Georgia, PM says as nominates Marneuli mayoral candidate
Prime Minister Irakli Garibashvili nominated Kenan Omarov for the mayoral post in Marneuli, Kvemo Kartli region, in the upcoming October 2 local elections.
According to PM, the government funds different schools, kindergartens, roads construction projects in Marneuli so that all municipalities and towns have European type centres, recreational spaces.
Garibashvili delivered about the government's new GEL 500 million-worth Renovated Regions initiative this year.
He added the primary task of the mayoral candidate was to maintain close communication with locals for their welfare in a resolution of their problems.
The Head of Government stressed that the ruling Georgian Dream party has no alternative in Georgia.
"We set the maximum result in all directions, in all parameters, but it is not enough. We all have to do more together. Although, peace and stability are needed to ensure long-term, strong, rapid development. The Georgian Dream is the only stable team that can do that.
I am not saying that we are infallible and ideal, we will never say that, but today, the Georgian Dream has no alternative in Georgia. We can handle, take responsibility for each of our citizens, for the fate of our country and people," Irakli Garibashvili said.