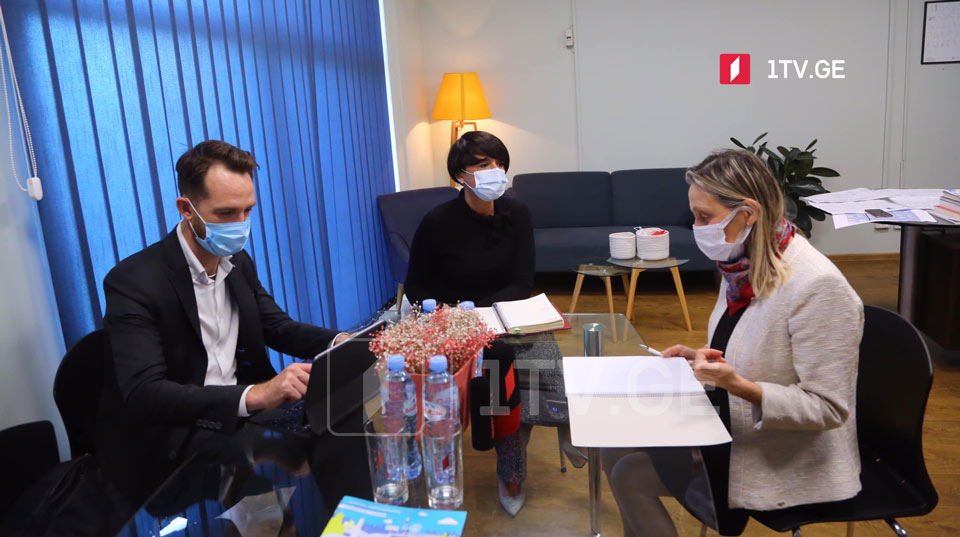 GPB Hosts the representatives of the European Broadcasting Union
The Georgian Public Broadcaster (GPB) hosted the European Broadcasting Union (EBU) delegation in Tbilisi. GPB management will meet Sasha Scott, Research and Project Lead for the Digital Transformation Initiative and Radka Betcheva, Head of Member Relations Central and Eastern Europe and Wouter Quartier, Head of Digital Transformation and Platforms. EBU delegation members will also meet CoE representatives and EU Ambassador to Georgia Carl Hartzell on October 11-15.
The EBU delegation's visit aims to assess the Public Broadcaster's work in the modern and digital technology directions. A follow-up sharing of international experience is expected to assist the GPB in overcoming the facing challenges and retaining its competitive positioning in the media market.
"Digital transformation is the issue of strategic importance for us. We all acknowledge that together with traditional media means, digital platforms have no alternative to keep connection with the younger generation TV audience, satisfy their interests and convey heritage and values. Besides, this is the field where the audience is most actively involved in the content creation that best suits and serves the Public Broadcaster's target and concept – to be accessible for everyone and everywhere," said Tinatin Berdzenishvili, GPB Director General.
EBU's Digital Transformation Initiative Playbook (DTI Playbook) recently deemed the Georgian Public Broadcaster the best example of fast digital transformation.
GPB has been a member of the European Broadcasting Union (EBU) since 2005. It holds active, tight, multilateral and prolific partnerships with the organization.