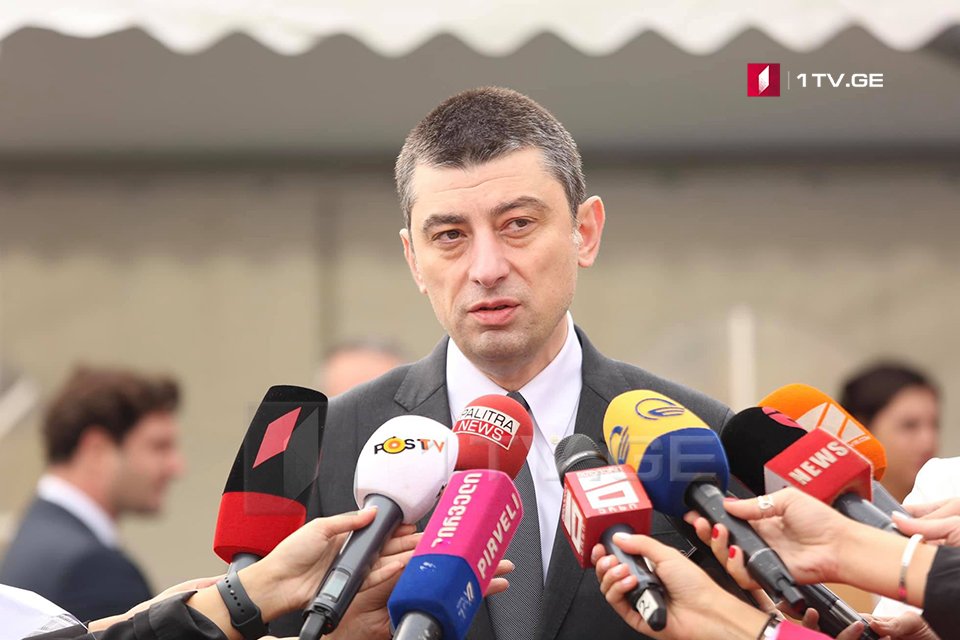 Giorgi Gakharia: I hope meeting held at General Assembly HQ will help to resolve complex problems in Georgia-Russia relations
I  hope that this meeting at the UN General Assembly headquarters will contribute to solving the most complex problems between Georgia and Russia, – Prime Minister Giorgi Gakharia told reporters while commenting on yesterday's meeting held between the Georgian Foreign Minister David Zalkaliani and Russian Foreign Minister Sergey Lavrov.
According to the Head of Government, international law and close cooperation with partners is the only way to solve the problem.
"International law and, of course, close cooperation with our partners is the only way to solve this problem. And it is in this spirit that this meeting has been conducted in sync with our international partners. And it is from today's perspective, September 27, that we must understand that war is not a solution, we must understand that pragmatic policy is the platform to communicate with everyone in order to set the stage for our country's unity and democratic development," – Giorgi Gakharia said.
On the sidelines of the 74th UN General Assembly, at the initiative of Switzerland, the meeting was held between the Minister of Foreign Affairs of Georgia David Zalkaliani and the Minister of Foreign Affairs of the Russian Federation Sergey Lavrov yesterday.