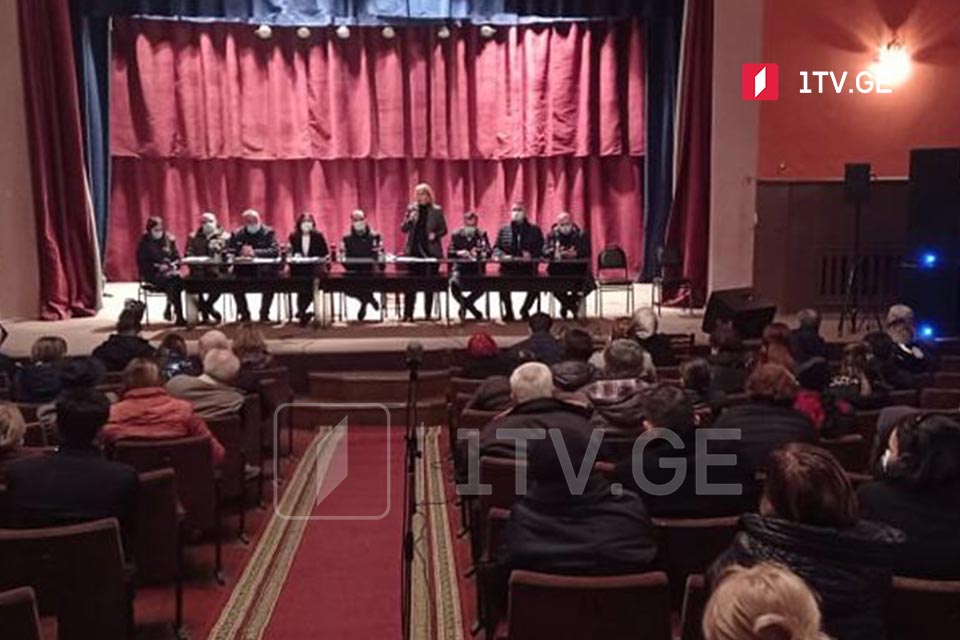 Georgian gov't meets locals on Namakhvani HPP construction project
Minister of Economy and Sustainable Development Natia Turnava and Minister of Environment Protection Levan Davitashvili arrived in Tsageri on Friday to meet the local population. A meeting at the Tsageri Culture House addresses the concerns of locals regarding the Namakhvani HPP construction project.
The ministers will get acquainted with the current situation and answer the questions of the locals. Georgian Public Broadcaster's journalist reports from the scene that a question-answer meeting is open to the media.
Green Alternative and the Georgian Young Lawyers' Association (GYLA) demand the suspension of the environmental decision on the Namakhvani HPP cascade. The NGOs appealed to the Tbilisi City Court on March 5 to question a good environmental decision on the Namakhvani HPP cascade issued by the Minister of Environment and Agriculture.
GYLA and Green Alternative claim that Enka Renewables did not provide mandatory health and environmental safety research, but the Ministry of Environment and Agriculture issued a good environmental resolution on the project.
The Ministry of Economy and Sustainable Development calls the assessments published by some non-governmental organizations on the Namakhvani HPP contract as speculative. Economy Minister Natia Turnava declared that the Namakhvani HPP project is improved and safer, and less harmful than the previous Soviet one.
"Dams are being built all over the world, and the dam is the most effective building that protects the environment from landslides," Natia Turnava said.
Another NGO, Human Rights Training and Monitoring Center (EMC), questioned the Namakhvani HPP project benefits earlier this week. EMC sees the agreement between the Georgian government and the Turkish company ENKA Renewables Ltd as favourable for the investor and believes the construction poses several risks to the country.
The Georgian government and ENKA Renewables Ltd signed a perpetual build-own-operate agreement back in 2019. ENKA has been awarded the rights to develop, construct, own and operate the Namakhvani HPP Cascade Project in Georgia.