Georgian Foreign Ministry hosted a preparatory meeting of Co-chairs of Geneva Discussions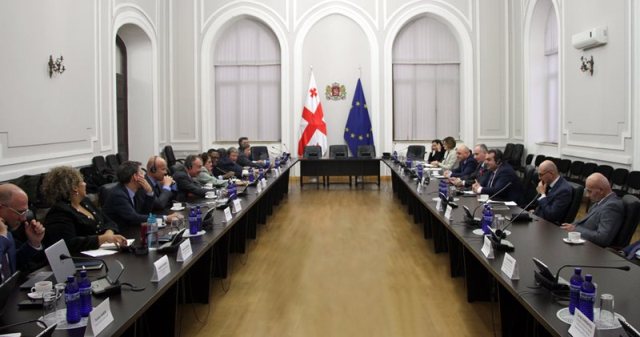 The Georgian Foreign Ministry hosted a preparatory meeting for the 50th round of the Geneva International Discussions between Georgia's representatives and the EU, UN and OSCE
Co-chairs.
At the meeting, the recent provocative processes near the occupation line were discussed.
The Press Office of the Georgian Foreign Ministry said that the deputy minister paid special attention to the issue of the illegal detention of the Georgian doctor Vazha Gaprindashvili by the occupation regime and asked the co-chairs to do their best for his immediate release.
The Georgian side once again strongly condemned the illegal and destructive actions of the occupation forces near Chorchana village, which further destabilizes the situation on the ground. The conversation touched on the grave consequences of illegal detentions and abductions, barbed wire fences and artificial barriers in the context of security on the ground and exacerbated humanitarian situation.
The 50th round of the Geneva talks will be held on December 10-11, 2019.