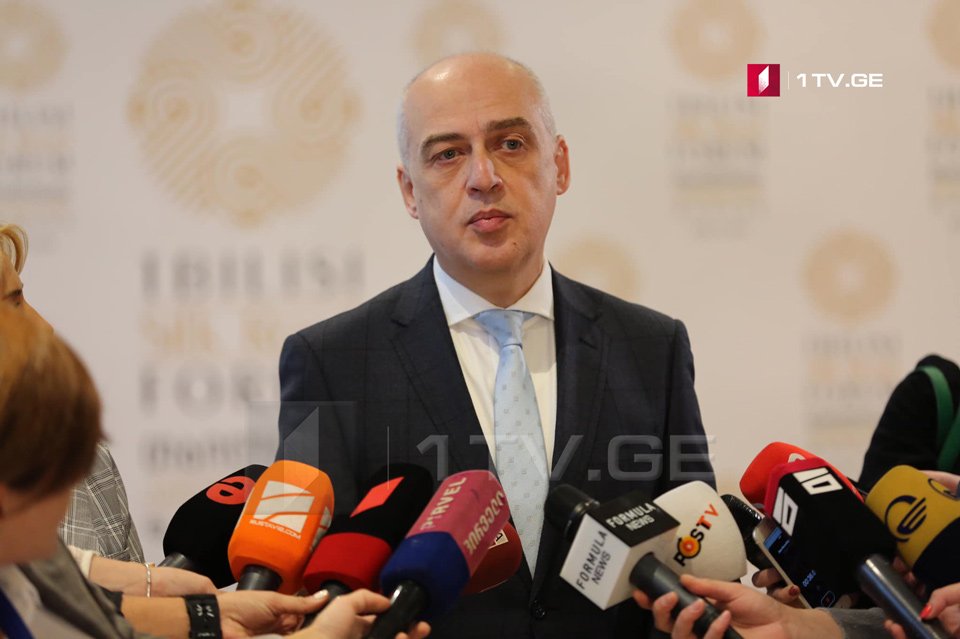 Georgian Foreign Minister - There are positive signs that Vazha Gaprindashvili will be released soon
One of the main issues discussed at the OSCE Ministerial Council in Bratislava was the illegal detention of doctor Vazha Gaprindashvili. As the discussions emphasized, Georgian doctor should be released immediately, Georgian Foreign Minister David Zalkaliani told Georgian journalists in Bratislava.
As David Zalkaliani added, the whole international community is involved in Vazha Gaprindashvili's case.
I have discussed this issue with all international organizations and high-ranked officials.

I have just finished the meeting with the OSCE Chairperson-in-Office, Slovak Foreign Minister Miroslav Lajcak who is aware of the case of Georgian doctor.

There are some positive signs that he will be released soon.

I am sure that the activity of the international community will yield positive results and Vazha Gaprindashvili will return to his family in the nearest future, David Zalkaliani stressed.
🇱🇹 🇵🇱 🇺🇦 🇱🇻 🇪🇪 🇷🇴 🇧🇬 🇨🇿 🇬🇧 🇮🇪 🇸🇪 🇳🇴 🇫🇮 🇨🇦 🇺🇸 Group of Friends of 🇬🇪 #OSCE Appreciate t/strong support! @LinkeviciusL @edgarsrinkevics @simoncoveney @PolandMFA @MFABulgaria @VPrystaiko @Haavisto @BogdanAurescu @swedense @NorwayMFA @rpetrich @UrmasReinsalu @StateDept @Canada pic.twitter.com/QJIyYZW4y4

— MFA of Georgia (@MFAgovge) December 5, 2019