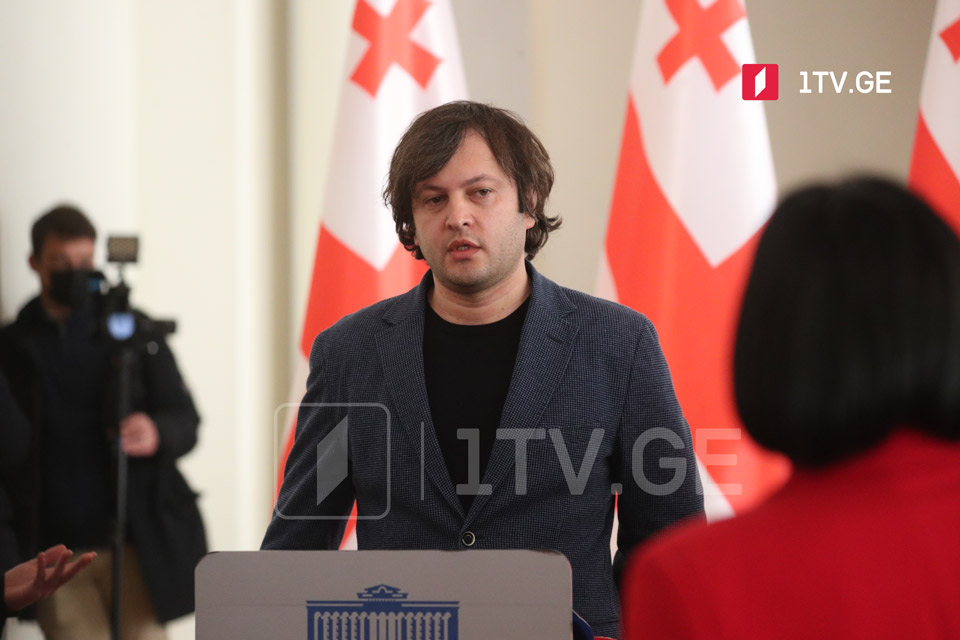 GD Chair says UNM to stage performance
Irakli Kobakhidze, Chairman of the ruling Georgian Dream (GD) party said the opposition United National Movement (UNM) party was staging a performance, but blackmailing and menacing would fail.
When commenting on ex-president Mikheil Saakashvili's health state, Kobakhidze said: "Everything will be done to protect a human health and life among them in case of such a criminal as Mikheil Saakashvili."
GD Chair said he was not interested in the viewpoints of the Association of Georgian Doctors, which criticized Irakli Kobakhidze for his tagging the Group of physicians, established under the aegis of Public Defender, as "fake."
"Who cares about the viewpoint of a two-member association, which is biased," Irakli Kobakhidze said, adding the association was established by the UNM.
The group of physicians, who visited ex-president Mikheil Saakashvili at the Gldani N18 prison infirmary last night, evaluated his health state as "critically acute" and strongly recommended his transfer to a civic multi-profile clinic.