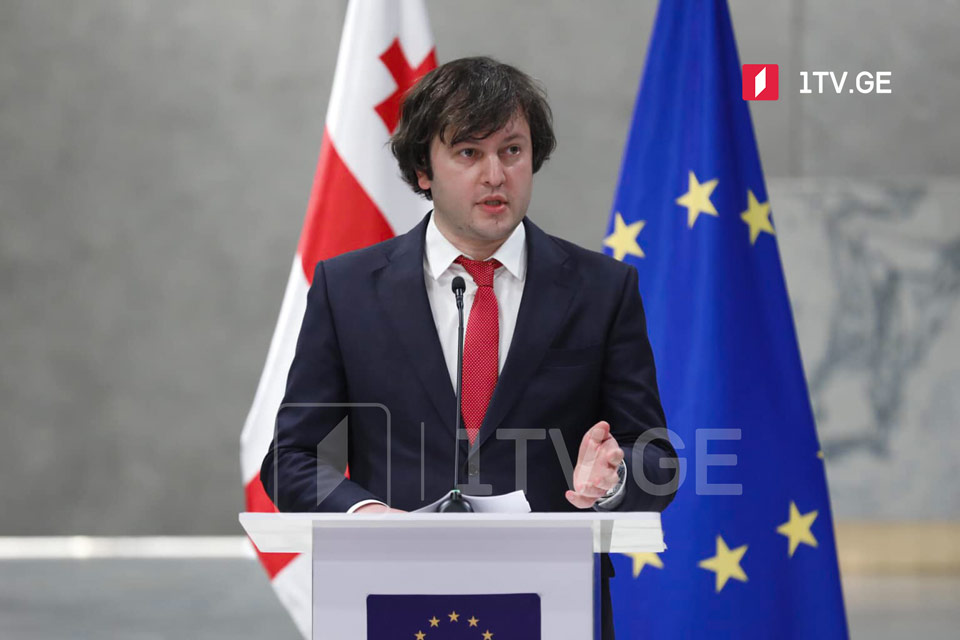 GD Chair pledges ruling party fully adheres to EU-brokered compromise paper
The ruling Georgian Dream (GD) party Chair, Irakli Kobakhidze, vows that GD fully adheres to the EU-brokered compromise paper.
Kobakhidze echoed the selection of Supreme Court judges on Wednesday, claiming that the current law thoroughly reflects all three main recommendations of the Venice Commission.
"All the conditions of the political agreement have been heartily met. The government refrained from appointing the Supreme Court judges under old rules. The High Council of Justice suspended the interviews as recommended by international partners, and Parliament passed a law outlining all three recommendations of the Venice Commission, allowing additional candidates to submit applications," Kobakhidze underscored.
"The Parliament's Rules of Procedure establishes an unprecedented transparent procedure for verifying the competence and good faith of candidates. Therefore, the Parliament will listen to each candidate and make decisions on their appointment," Kobakhidze noted.
GD Chair added that the Georgian Dream would remain committed to the agreement and ensure its proper implementation despite some opposition parties' rejection to enter the Parliament.
The Georgian High Council of Justice (HCJ) has selected nine candidates for judge in the Supreme Court on June 17, 2021.