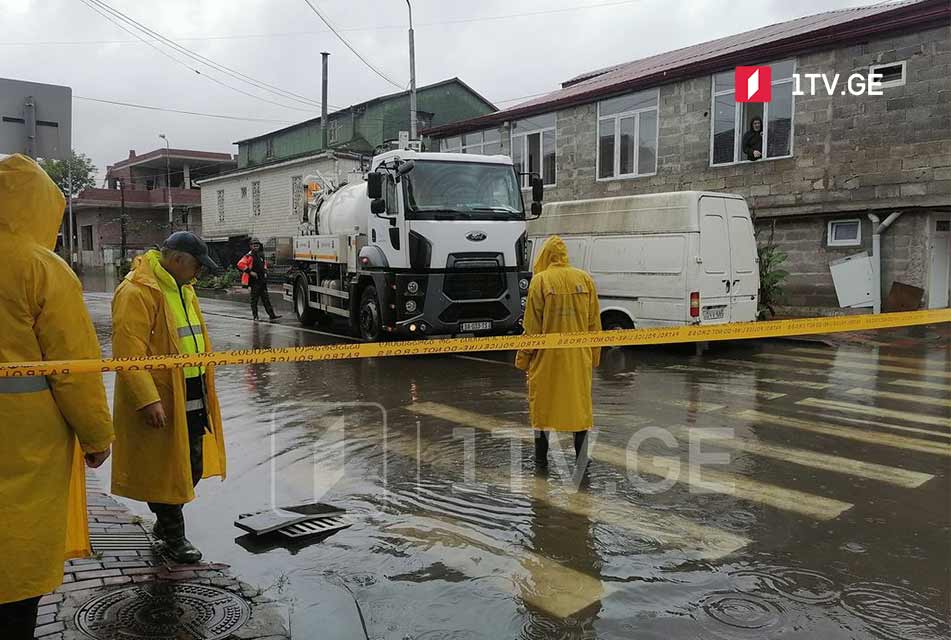 Flood hits Batumi streets
Several streets were flooded in Batumi city of the Adjara region amid heavy rains. Rescuers have launched water pumping works since this morning.
Residents complain about the lack of drains and problems with the sewerage system, as the streets get flooded every time it is heavily raining in the city.