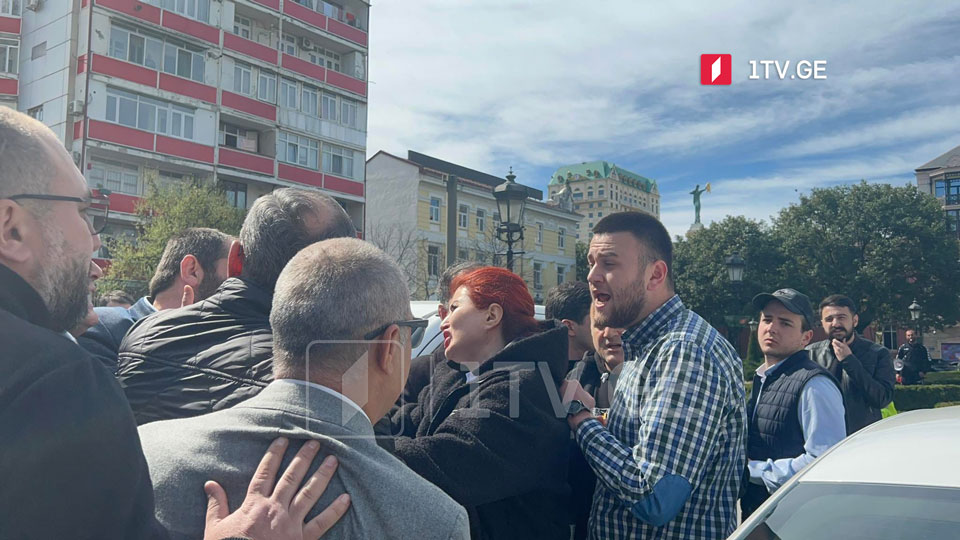 GD, UNM supporters conflict in Batumi
Activists of the ruling Georgian Dream (GD) and the opposition United National Movement (UNM) parties verbally and physically assaulted each other in the theatre courtyard ahead of the GD Party Conference in Batumi, Adjara.
UNM activist Khatuna Beridze brought the poster of ex-president Mikheil Saakashvili and called GD members murderers. That irritated the GD activist Giorgi Giorgadze, though the tension discharged in several minutes.
The GD Party Conference opened. The UNM members stay on the ground.