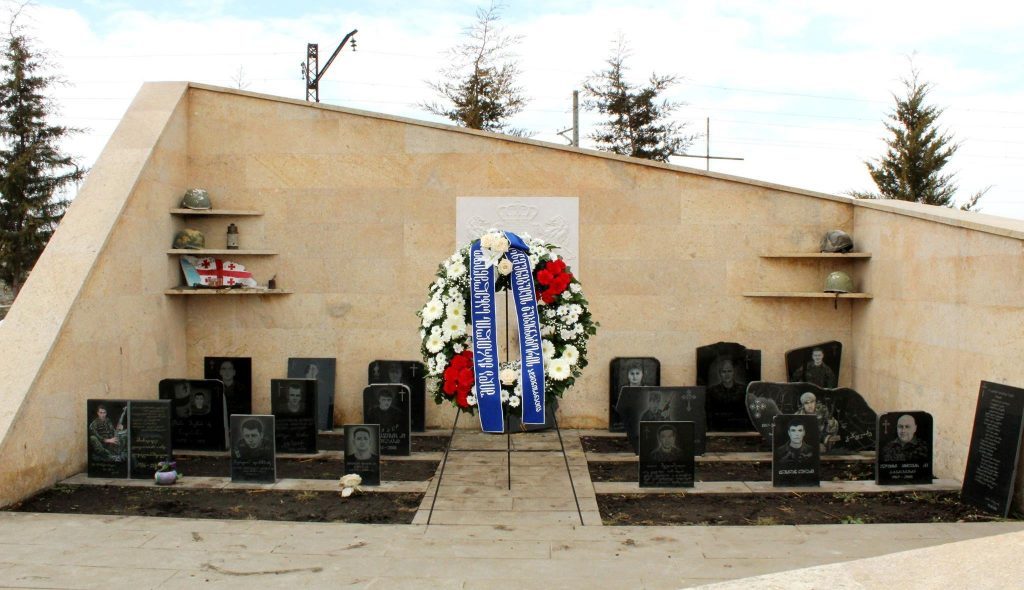 Eleven years passed since Shindisi Battle
The heroes, who died in the vicinity of Shindisi settlement, Gori district of Shida Kartli region during the August 2008 Georgian-Russian war, are remembered in Shindisi today. Eleven years have passed since Shindisi Battle.
Shindisi Battle took place on August 11, 2008. Seventeen soldiers died in defending Georgia's territorial integrity against Russian occupation forces.
The 17 member detachment of the II Infantry Brigade of Armed Forces of Georgia engaged in an unequal battle near Shindisi railway station with Russian forces. The Russians were several times more in number with a heavy weapon.  The battle lasted more than one hour during which the occupational forces had to twice call for reinforcement. 17 Georgian soldiers fought till the end.
Georgia marks the 11th anniversary of August 2008 Georgia-Russia war. Eleven years passed since the large-scale military invasion of the Russian Federation in Georgia and the illegal occupation of Georgia's regions of Abkhazia and Tskhinvali region/South Ossetia. The 20% of Georgia's territory still remains occupied.
The war left 412 people killed including 169 soldiers, 1 747 – wounded, 130 thousand locals have been turned into Internally Displaced Persons (IDPs) out of which 30 thousand still leaves as refugees.
The consequences of the war are 35 thousand houses destroyed, 5 gorges and 125 villages occupied by Russia. Georgian citizens are still forced to live beyond the artificially installed barbed wires.
Military hostilities lasted during 5 days and ended with the 2008 ceasefire agreement mediated by the international community.
Russia recognized Abkhazia and South Ossetia as independent states soon thereafter. Official Moscow continues non-fulfillment of the truce agreement for the time being.