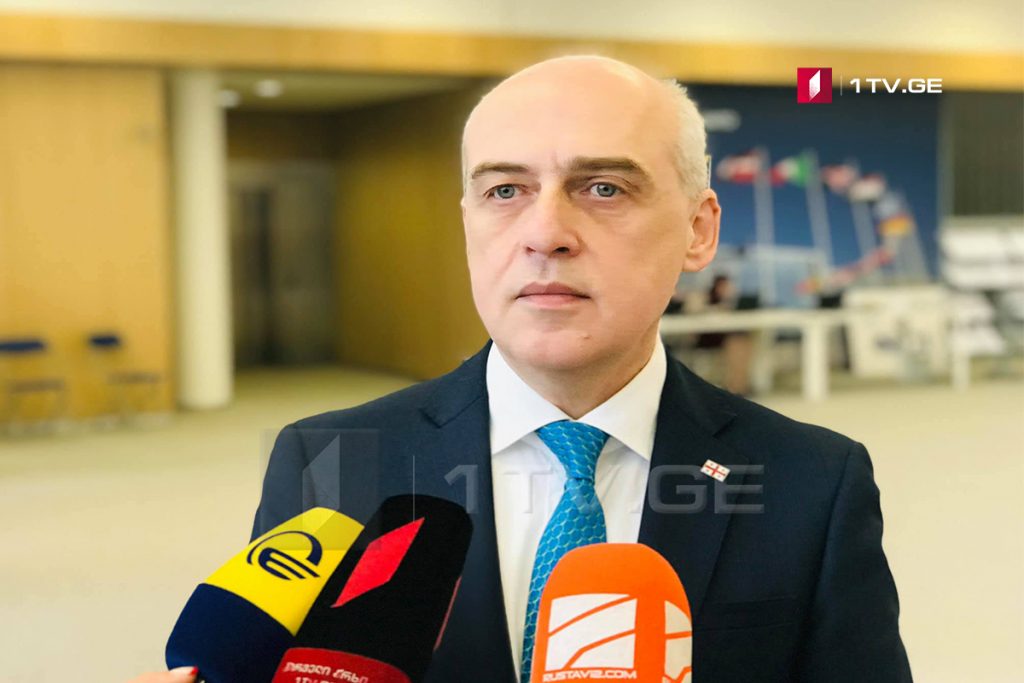 Davit Zalkaliani - For the first time, OSCE document touches upon the Otkhozoria-Tatunashvili list
Minister of Foreign Affairs of Georgia Davit Zalkaliani assessed the statement adopted by the Friends of Georgia at the 25th meeting of the OSCE Council of Ministers.
According to the Ministry of Foreign Affairs, the statement contains significant recordings on the Georgian-Russian conflict and the occupation of Georgian territories.
"An important statement was adopted on the situation in Georgia and in particular in the occupied territories by the members of the Group of Friends of Georgia within the framework of the OSCE Ministerial.
It is important to note that for the first time, the OSCE document touches upon the Otkhozoria-Tatunashvili list and underscores unacceptability of this horrific murder. It is necessary that the OSCE Community and Member States take adequate measures against the people who committed the crimes," Georgian Foreign Minister said.
The head of the Foreign Ministry also noted that the statement deals with other important topics, namely the necessity of allowing international monitoring missions to have access to the occupied regions.
The document calls on the Russian Federation to revoke its recognition of the independence of occupied regions and to immediately stop the illegal actions related to the installation of barbed wire fences and other artificial obstacles.