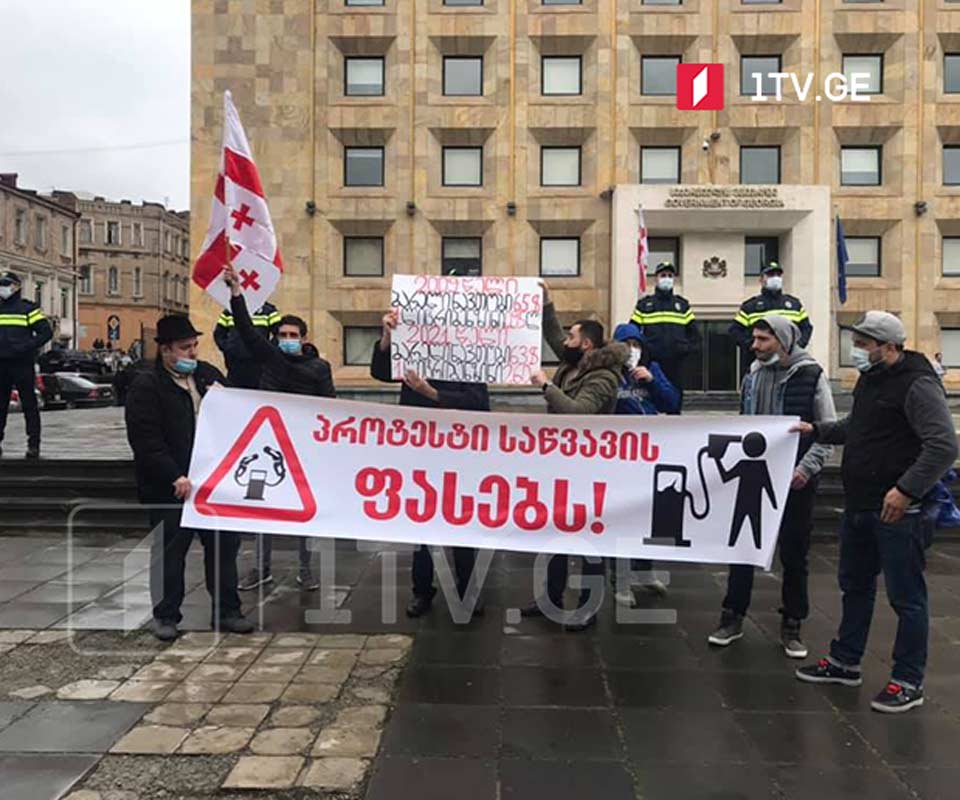 Citizens rally over petrol price rise in Tbilisi
A group of citizens is rallying against the petrol price rise at the Government Administration in the Georgian capital Tbilisi on Sunday. 
The rally participants urge the Georgian government to review the present petrol price and establish a special commission to solve this issue.
"If they don't respond to us today, and if we don't see a result, we will set up tents and continue protest," said one of the protesters, Irakli Gogoladze.
Representatives of small and medium-sized businesses also joined the rally. They have been rallying against curfew in front of the Government Administration since Saturday.