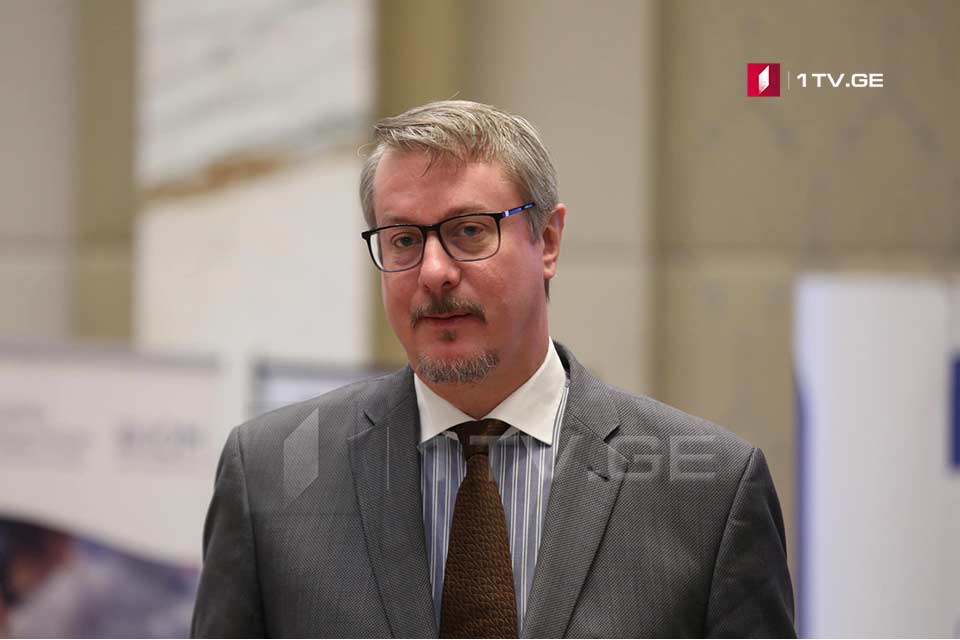 Carl Hartzell: We highly appreciate everyone who made the March 8 agreement possible
"I hope, eventually, we will have a competitive platform for the elections," stated Carl Hartzell, Ambassador of the European Union to Georgia after a meeting with the Speaker of the Georgian Parliament Archil Talakvadze.
As the Ambassador noted, "it is gratifying that the Georgian Parliament endorsed the constitutional amendments."
"We believe this will be a very important and democratic agenda for further progress. One thing I have not said or mentioned in a joint statement is how we highly appreciate everyone who participated in this dialogue and made the March 8 agreement possible.

I have seen comprehensive leadership from different sides and a spirit of compromise that has ultimately resulted in the agreement. I would like to thank all those who participated in this important process. Of course, we will continue to monitor the process and keep an eye on the election," Carl Hartzell stressed.
The Ambassador added that the purpose of today's meeting was to prepare for the following stage of the elections.