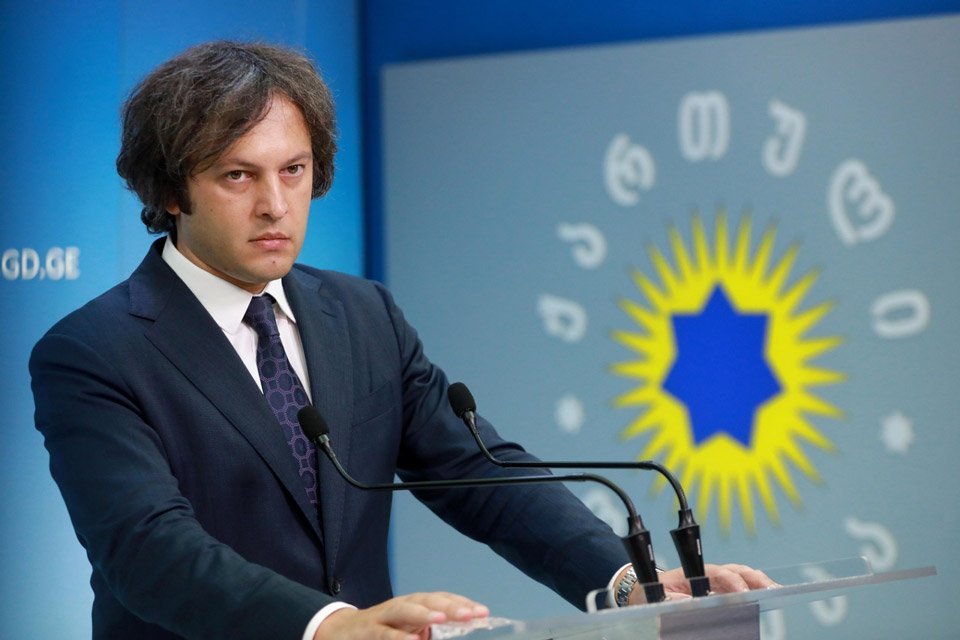 GD Chair says Zourabichvili admitted violating Constitution
Salome Zourabichvili admitted to deliberately violating the Constitution, which was a significant gift ahead of the Constitutional Court trial, stated Irakli Kobakhidze, the chair of Georgia's ruling Georgian Dream party, who was present in the disaster-affected Guria region.
Kobakhidze responded to President Zourabichvili's announcement that she would continue her visits to different countries at her own expense.
"I don't know who advised her to make this statement while the issue of impeachment is pending in the Constitutional Court. However, this statement can be seen as a direct admission. Had she used the budget for this purpose, it would have been not only a violation of the constitution but a criminal offence. The fact that she chose not to use the budget proves that she was aware of the unconstitutional nature of her visit. Her statement is a significant piece of evidence for the Constitutional Court, indicating her intentional and purposeful violation of the Constitution," he stated.
Kobakhidze also expressed deep concern over Zourabichvili's promise to continue violating the Constitution, emphasizing that as the highest constitutional authority, the President should be the foremost protector of the Constitution, and her pledge to continue breaching it was entirely unacceptable.
On September 1, the ruling party said President Salome Zourabichvili violated the constitution by traveling to European Union countries without the government's permission.