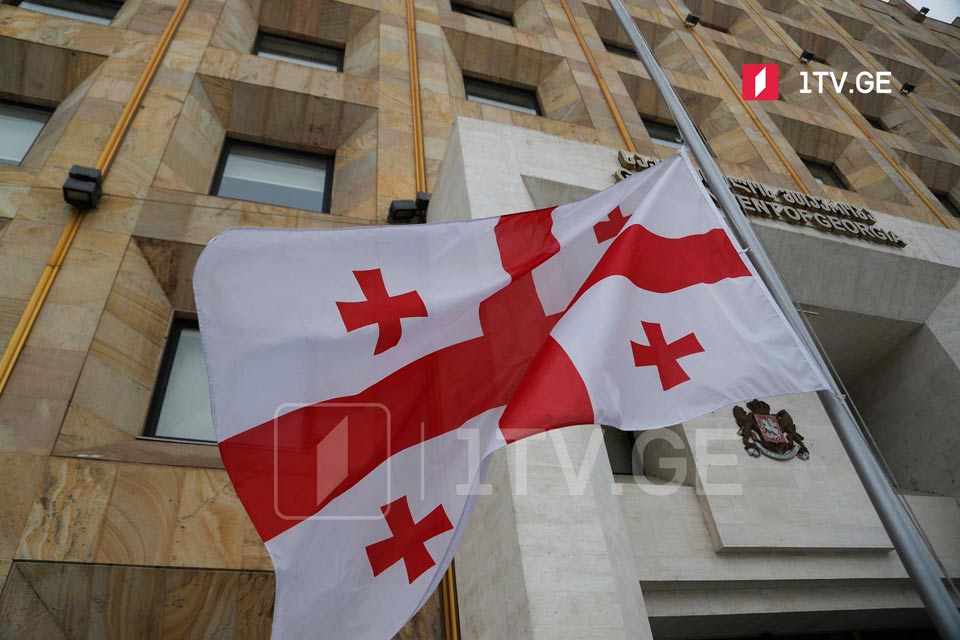 World Leaders Congratulate Georgia on Independence Day
Foreign heads of state, foreign ministers, and officials have congratulated Georgia on Independence Day.
The press office of the Government of Georgia reported that Georgian PM Irakli Garibashvili received congratulations on Independence Day from leaders of various states.
Petr Fiala, Prime Minister of the Czech Republic congratulated Georgian Prime Minister on the Day of Independence. As the congratulatory letter reads, Czech Republic will continue to stand by Georgia on the path of European and Euro-Atlantic integration.
"With its military aggression against Ukraine, Russia is grossly violating international law and threatening European and global security and stability. In this context, Georgia's stability and resilience are of the utmost importance, and continuing the chosen path of European and Euro-Atlantic integration is crucial. I would like to assure you that the Czech Republic will continue to stand by Georgia on this path. Please accept the assurance of my highest consideration," notes the congratulatory letter.
Polish PM Mateusz Morawiecki congratulated Georgian counterpart on the Day of Independence. Mateusz Morawiecki highlights that Poland will continue supporting the sovereignty and territorial integrity of Georgia, along with its pro-western path inter-alia in considering the EU Membership Application of Georgia. He wishes Georgia to further strengthen its position at the international arena.
"Security-wise at this particularly difficult time for the region, domestic stability and social trust needs to solidify. I am confident that continued democratic reforms in your country will be widely approved by the people of Georgia and the international community" notes Mateusz Morawiecki in his letter.
Recep Tayyip Erdoğan, President of the Republic of Turkey congratulated Georgian PM and people of Georgia on the Day of Independence today.  "On behalf of the people of Turkey and myself, I wish to congratulate Your Excellency and the people of Georgia on the Day of Independence. I sincerely hope that two strategic allies – Turkey and Georgia – will continue making their contribution to the peace, stability and revival of the region," reads his letter.
In his congratulatory letter Alikhan Smailov, Prime Minister of Kazakhstan, highlights that Georgia is convincingly advancing towards strengthening its sovereignty and security, political and socio-economic transformation.
"Georgia is convincingly advancing on the path of its sovereignty and strengthened security, political and socio-economic transformation. This year is special for our relations. We celebrate the 30th Anniversary of Diplomatic Relations established between our nations. I am confident that traditional friendship and relations between Kazakhstan and Georgia are based on mutually favorable cooperation and will further continue advancement for the benefit of our countries," he noted.
Li Keqiang, Premier of the State Council of the People's Republic of China, wishes Georgian Prime Minister a Happy Independence Day.
"At present, the China-Georgia relations maintain a good momentum of development. Our cooperation of mutual benefit in various fields is steadily moving forward. I would like to work together with you, to further deepening our cooperation on mutual construction of the "Belt and Road", constantly enriching the connotation of China-Georgia relations and friendship, deliver new benefits to our countries and peoples," reads the letter.
Bulgarian Prime Minister Kiril Petkov points out in his letter that the Republic of Bulgaria prizes friendly relations with Georgia.
"I would like to take this pleasant occasion to confirm to you the readiness and willingness of the Republic of Bulgaria to continue the development of our relations of partnership and intensive cooperation between our two countries in all spheres of mutual interest. The Republic of Bulgaria highly values its friendly relations with Georgia and in this regard I would like to use this opportunity to reconfirm the readiness of the Bulgarian government to work in the future for the realization of the European and Euro-Atlantic choice of Your country. As I wish You health and success in Your highly responsible activity, please, accept, Dear Mr. Prime-Minister, the assurances of my highest consideration," Kiril Petkov's letter reads.
In his letter, Armenian PM Nikol Pashinyan stressed the relations between his country and Georgia would continue with "mutually beneficial achievements" for the benefit of their people.
Prime Minister of Lithuania Ingrida Šimonytė has extended greetings to the people of Georgia celebrating their Independence Day.
"Adopted back in 1918, the Georgian Declaration of Independence outlined the principles of democracy, human rights, and freedom. I am certain that these principles will prevail on Georgia's path to the European and Euro-Atlantic community that Georgia and its people have chosen.
Today, as we witness the shocking and brutal Russia's war against Ukraine, it is absolutely crucial for all the democratic countries to support jointly the Ukrainian efforts to defend its sovereignty and independence as well as the security of the whole region.  We count on our close partners and allies to align with the EU actions, putting more pressure on Russia to stop its aggression.
Let me assure you that Lithuania will continue to stand firm in support of Georgia's territorial integrity and sovereignty and its European and Euro-Atlantic aspirations. My country remains committed to further strengthening our bilateral cooperation and contributing to bringing Georgia closer to NATO and the EU, based on our mutual values and freedoms.
The Prime Minister has also sent best wishes for the well-being and prosperity of the people of Sakartvelo on the occasion of the Independence Day," the statement reads.