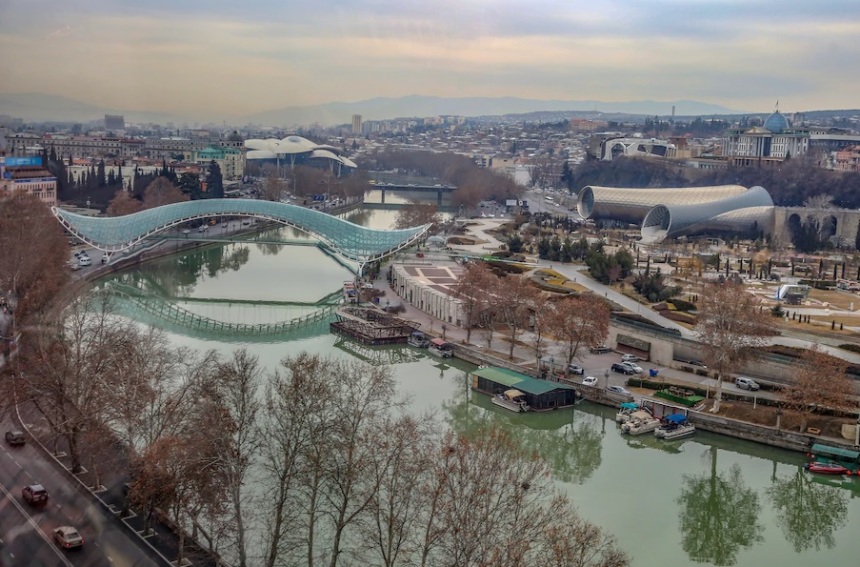 Washington Post: On the Black Sea, Georgia rebrands as a holiday haven from the pandemic
On the Black Sea, Georgia rebrands as a holiday haven from the pandemic – the Washington Post publishes article under this title.
The author of the article, Isabelle Khurshudyan, describes Georgia as a safe country for tourism amid coronavirus pandemic.
"Put aside the ancient vineyards, the ski resorts and Black Sea beaches. The country of Georgia has a new tourism pitch: a place to take a break from the pandemic. Georgia's response to the novel coronavirus is a relative success story: 746 confirmed cases, 576 of whom have recovered, and 12 deaths. Now it wants to parlay that into a holiday draw." – the article reads.
As the author points out, Georgia is among the first wave of countries cautiously restarting their tourism industries even as coronavirus concerns linger for both potential travelers and destinations.
The article also mentions the statement of the Minister of Economy, Natia Turnava, "When Georgia reopens its borders on July 1, it won't be for everyone. It is instead looking to identify what it calls peer countries — those in "a more or less similar epidemiological situation," Economy Minister said.
As the article notes Georgia Prime Minister Giorgi Gakharia enlisted the country's ambassadors to be the chief marketers to their host countries, pitching what he is calling a "safe corridor" with Georgia to establish direct flights between them. Israel, Austria, Germany, the Czech Republic, Greece and the Baltic states are expected to be among the first countries on Georgia's list.
"It is unclear when Georgia will permit travelers from the United States, which has the most confirmed coronavirus cases and deaths in the world
Tourists from some countries may be required to show proof of a negative coronavirus test in advance, while those from another may not be, Turnava said", -", – reads the article.
"For a country that made headlines for its domestic turmoil in the past, its handling of the coronavirus revealed a surprising public trust in the government" – article notes.