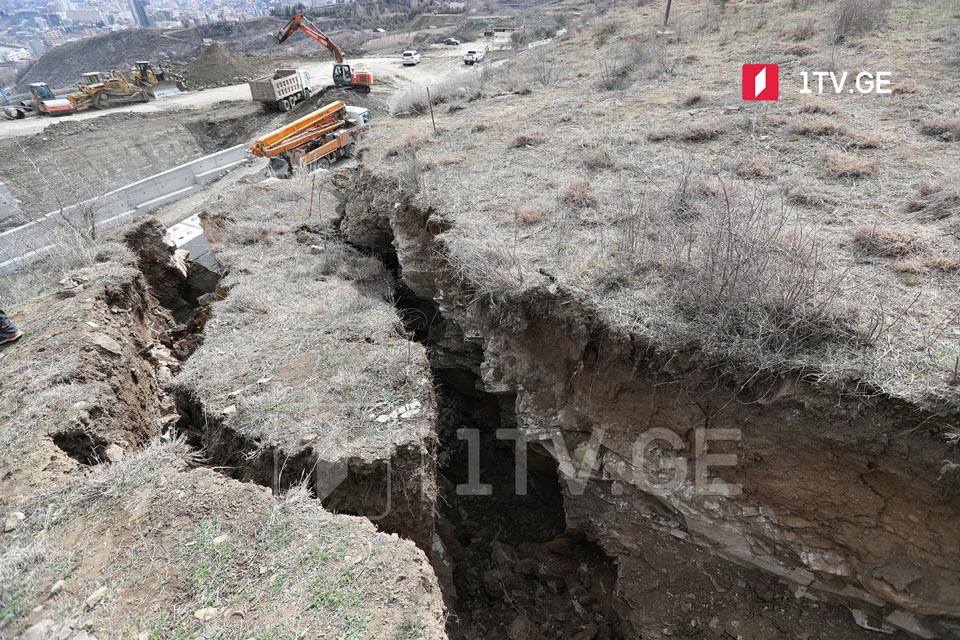 Vashlijvari slope landslide process poses no danger to population
Chairman of the Environmental Protection Commission of the Tbilisi Sakrebulo, Giorgi Dokhturishvili, emphasized that the construction of a new road did not trigger the ongoing landslide processes in the vicinity of Machavariani Street.
Levan Japaridze, Chief Geologist of the Tsulukidze Mining Institute, recently joined the study of the Vashlijvari slope landslide process. According to the geologist, the activated landslide process on the upper slope of Machavariani Street does not pose a threat to the population.
The geologist says a stratigraphy, which is nothing but a reflection of the layering image, must be done. Following engineering-geological measures, some rocks will be reinforced by various geotechnical measures, the others cut.
"It all needs to be done, and I do not think it will take long," Levan Japaridze told the media.
Landslide processes have activated on Machavariani Street and nearby slopes in the Georgian capital Tbilisi. Traffic on Machavariani street was restricted on March 16.