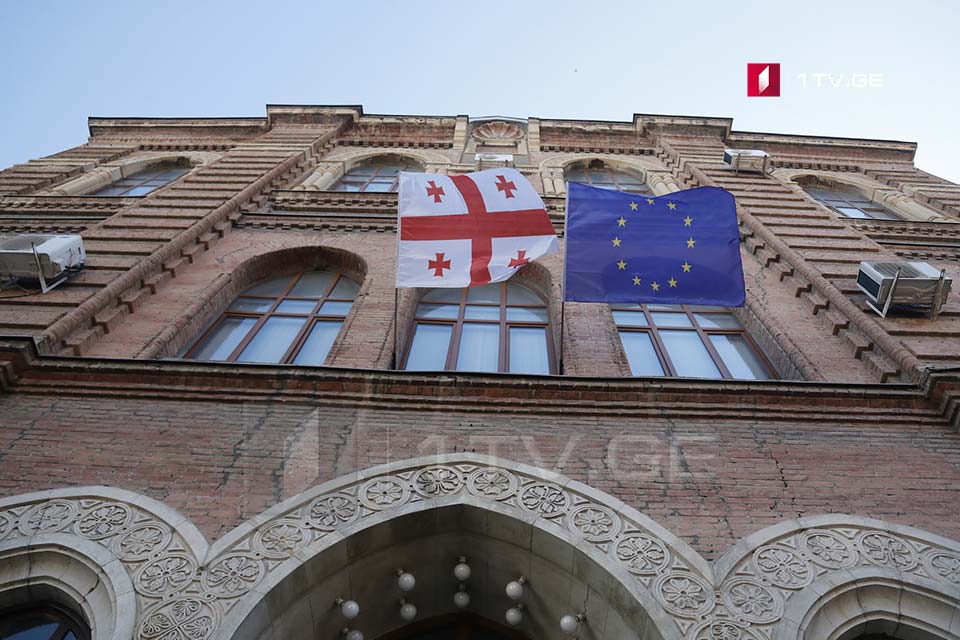 V4 welcomes EaP countries request for closer EU cooperation
The Visegrad Group (V4) and Eastern Partnership (EaP) Foreign Ministers welcome a joint request of Georgia, Ukraine, and Moldova for deeper cooperation with the EU.
V4 foreign ministers issued a statement after the meeting saying that advanced countries seeking deeper cooperation with the EU should be granted an opportunity for closer integration. They urge the EU to accept the European perspectives of the EaP countries at the upcoming EaP summit.
The Foreign Ministers reaffirmed their support for the territorial integrity and sovereignty of the partner states within their internationally recognized borders. They stressed the need for immediate conflict resolution in the region. Foreign Ministers also condemned the occupation of the territories of Georgia and the incidents that happen along the occupation line.
Georgian Foreign Minister David Zalkaliani participated in the virtual meeting of Foreign Ministers of the Visegrad Group (V4) and Eastern Partnership (EaP) on Thursday.
FM Zalkaliani reviewed Russian occupation policy, its steps towards de facto annexation, and illegal actions in the occupied territories of Georgia. He also stressed the importance of the conflict's peaceful resolution in the EaP region amid strengthening European security. Georgian Minister thanked the EU for its efforts in the conflict resolution process and highlighted the need to rev up the EU involvement in peacebuilding.
Zalkaliani hoped the Eastern Partnership summit would reaffirm its support for the European partners' choices and aspirations for Europe.
Georgian, Ukrainian, and Moldovan foreign ministers sent a joint letter to EU officials to request deeper cooperation between their countries and the EU earlier in February.
Delighted that my partners @DmytroKuleba @AureliuCiocoi & I addressed HR @JosepBorrellF & @OliverVarhelyi W joint letter on enhanced COOP of APs within #EaP. New prospects should bring us closer 2 ??.We believe decisive actions will strengthen ??'s reframing role in neighborhood. pic.twitter.com/JmN31QeZfw

— David Zalkaliani (@DZalkaliani) February 2, 2021