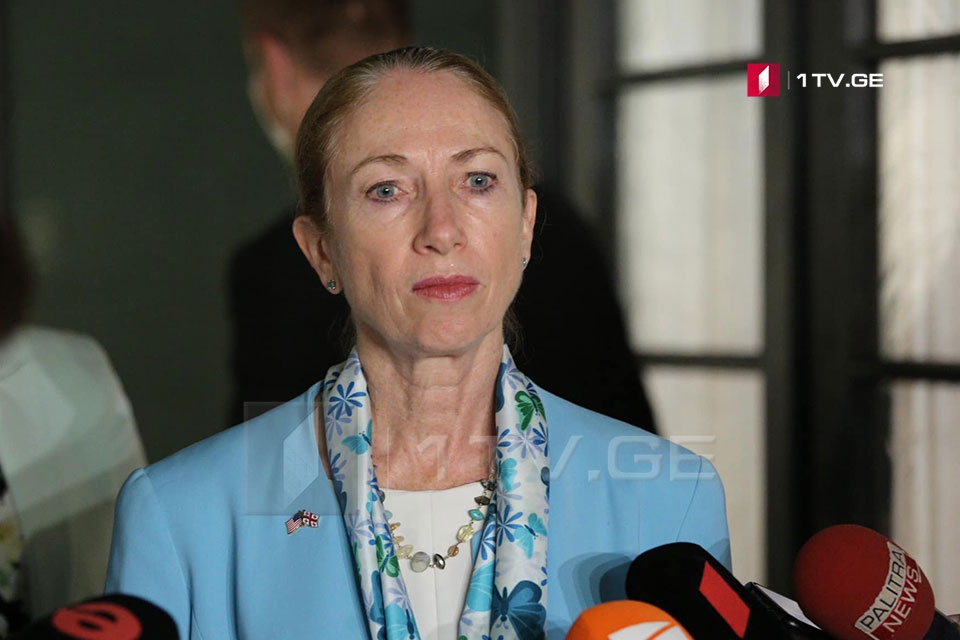 US Ambassador shares president's concerns about abolishment of State Inspector's Service
US Ambassador to Georgia Kelly Degnan said she shares the concerns of President Salome Zourabichvili about the abolishment of State Inspector's Service. She tagged the decision as a "rushed process" that lacks consultation and deliberation with stakeholders.
"The President made very clear her concerns about the abolishment of the State Inspector Service legislation, as well as the legislation that changed the disciplinary proceeding regulations for judges. We shared those concerns. That's why, I think,  we made very clear in the statements that we issued, particularly regarding the rushed process,  the lack of consultation and deliberation with stakeholders.
When you have something as important as the State Inspector Service that is an established independent agency to protect the human rights of Georgia's citizens, it is especially important there be a very careful process to change anything about it.  Certainly, it's important to consult with stakeholders if you're going to abolish the State Inspector Service and dismiss the inspector, who has a six-year term mandated by law. You should have input to make sure that what you were doing is at least understood by people, as well as explain why this is necessary.
The idea that this is not abolishment—if that's the case, then why was it necessary to dismiss the State Inspector?  Georgia needs the experience of professional, impartial professionals like the State Inspector who can bring a great deal of experience to the job.
At the very least, she should have been put in charge of whatever this new entity is, if it was not the abolishment, why was she dismissed then? I think it's really a great loss to Georgia to have experienced professionals like this who have served the citizens of Georgia so well, who do a very difficult job, dismissed without full consultations with stakeholders," Kelly Degnan said.
On December 30, the Georgian Parliament approved the State Inspector's Service bill with the third reading. The legislative initiative envisages the establishment of two services – Special Investigation Service and Personal Data Protection Service – instead of one State Inspector's Service.
These two services will start functioning from March 2022. Opposition politicians, non-governmental organizations, the US Ambassador and the Georgian President objected to speedy amendments.