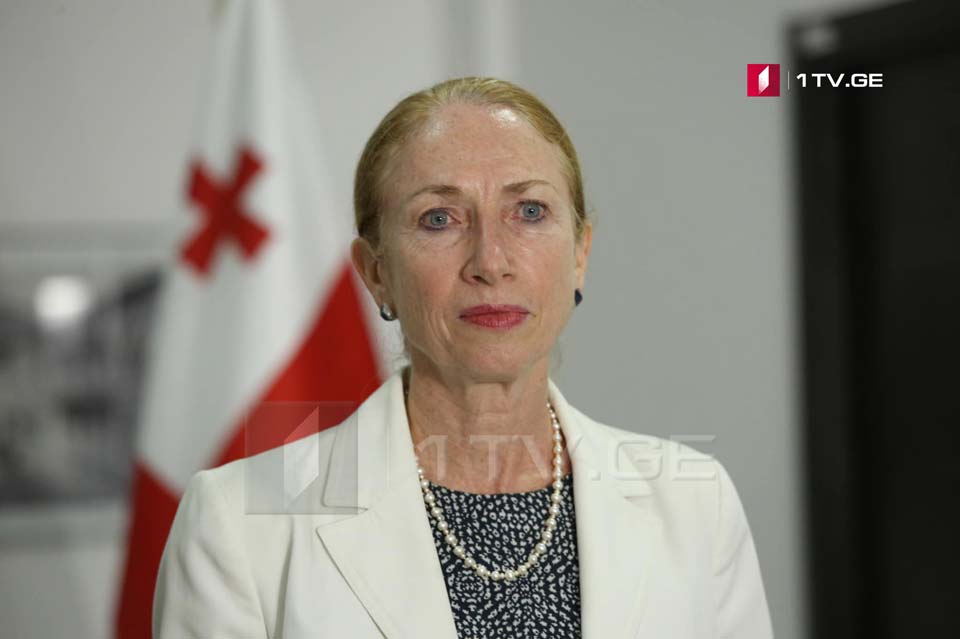 US Ambassador congratulates Georgia on Independence Day
US Ambassador to Georgia, Kelly Degnan congratulates Georgia and all Georgian citizens on Independence Day.
In her video statement, Ambassador said, "the American and Georgian people drown by the lover of freedom, drive to create and destined to connect, maintain significant contact even during the Soviet occupation."
"103 years ago, Georgia declared itself an independent, democratic republic, tragically, four years later, in 1922, the country was annexed by the Soviet Union, and for the next 70 years, the Georgian people lived under a brutal occupation during which thousands of innocent people were killed or exiled. The country lost its independence but the Georgian people never lost their independent spirit. They celebrated May 26 secretly, silently with pride, and their unique culture and history. When Georgia regained its independence in 1991, the United States established diplomatic relations with Georgia in 1992," Degnan underscored.
Georgia marks Independence Day today, the day when the Act of Independence was adopted and the First Democratic Republic of Georgia established.