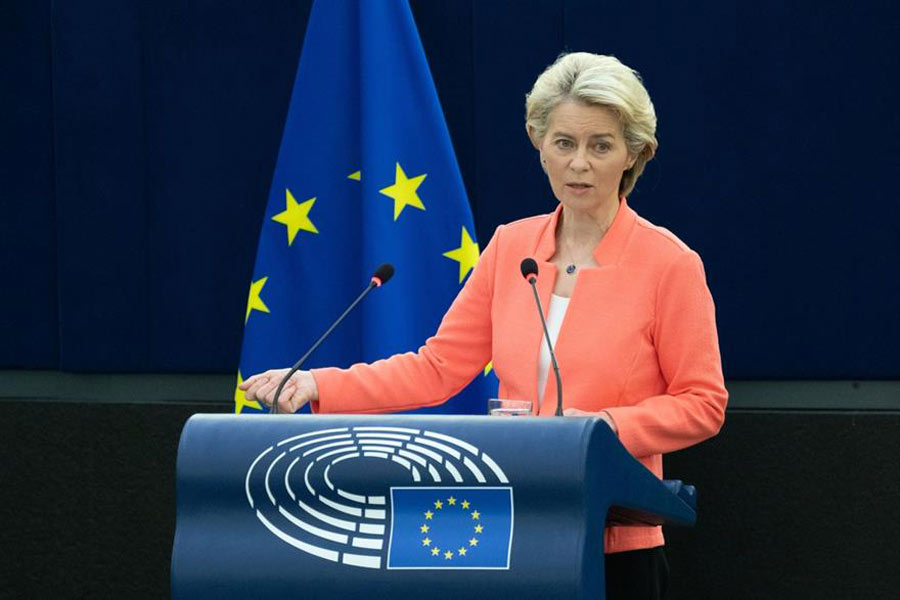 EU Commission Chief to Georgia, Ukraine, Moldova, Western Balkans: You are part of our family
"I want the people of the Western Balkans, of Ukraine, Moldova and Georgia to know: You are part of our family, your future is in our Union, and our Union is not complete without you!" said European Commission President, Ursula von der Leyen, during her annual State of the EU speech, addressing challenges such as the energy crisis and Russia's invasion of Ukraine.
She said, "there is a need to reach out to the countries of Europe – beyond the accession process."
"This is why I support the call for a European Political Community – and we will set out our ideas to the European Council. But our future also depends on our ability to engage beyond the core of our democratic partners," she underscored.
In her lengthy speech, Von der Leyen continued: "One lesson from this war is we should have listened to those who know Putin."
"To Anna Politkovskaya and all the Russian journalists who exposed the crimes, and paid the ultimate price. To our friends in Ukraine, Moldova, Georgia, and to the opposition in Belarus.We should have listened to the voices inside our Union – in Poland, in the Baltics, and all across Central and Eastern Europe," she went on.
Olena Zelenska, wife of Ukrainian President Volodymyr Zelenskyy, was present as von der Leyen's guest of honour. Von der Leyen praised Zelenska for her courage in standing up to "Putin's cruelty."
"Europe's solidarity with Ukraine will remain unshakeable. Europe has stood by Ukraine with military, humanitarian support as well as toughest sanctions the world has ever seen," she said.
She has announced that she is traveling to Kyiv today to help bring Ukraine into the European Union single market. She said she wants to expand trade between the EU and Ukraine, particularly in the energy sector.
Ukraine will also be welcomed into the European free roaming area, which allows seamless mobile phone use throughout the bloc.