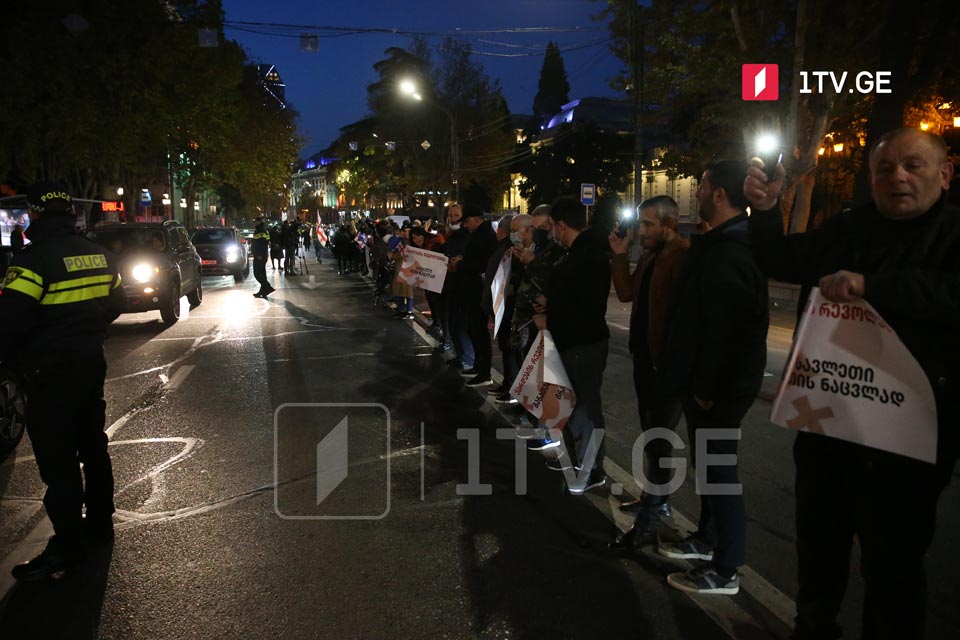 UNM to organize live-chain rally
Members and supporters of the opposition United National Movement (UNM) party held a live-chain rally from Freedom Square to Republic Square in connection with the 18th anniversary of the Rose Revolution marked today.
The rally participant carried red roses and Georgian and EU flags. They went on chanting "Georgia," "Misha" and "Freedom to Misha."
Zaal Udumashvili, a UNM member said the sad fact behind the day was that the main spirit of the 2003 Rose Revolution, ex-president Mikheil Saakashvili was in jail.
"This is the biggest crime of this government that we should correct together. I remind everybody that if there is anything we can be proud of is the change that Rose Revolution brought. Every citizen is obliged to put the country back on the path of development and progress," Udumashvili said.
UNM member Koba Khabazi said that protests would continue in the country until Georgia was returned to the building.
"Protest will continue until the country returns to the path when it went forward and had a better future. Protests will keep on until Mikheil Saakashvili is free and early elections are appointed," he claimed.