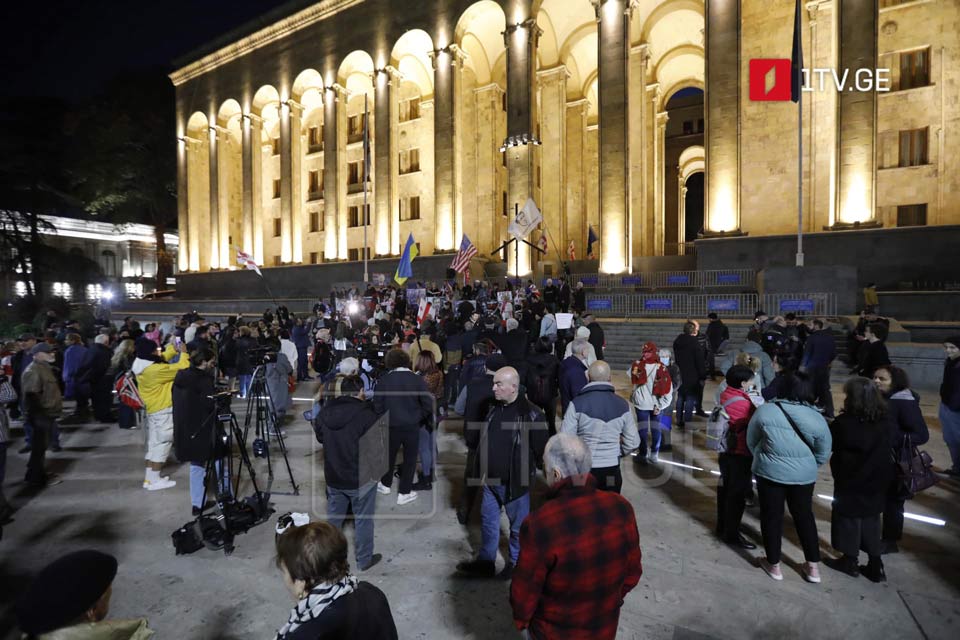 Activists rally to mark 19th anniversary of Rose Revolution
People gathered outside the Georgian Parliament building on Wednesday to mark the 19th anniversary of the Rose Revolution and demand the release of ex-president Mikheil Saakashvili.
No leaders of the opposition United National Movement (UNM) party attend the rally, except for some UNM members, including UNM Chair candidate Giorgi Mumladze.
The rally organizers announced the next gathering to support Mikheil Saakashvili to be held on Sunday, November 27.