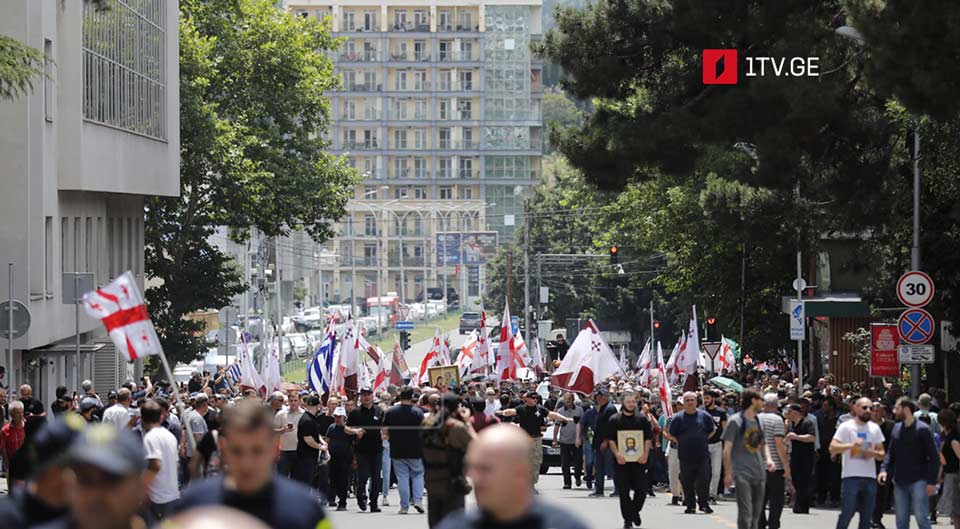 Anti-Pride Festival participants convene in Tbilisi
Participants of anti-Pride Festival convened at Vazha-Pshavela subway station in Tbilisi and are marching toward Lisi Wonderland. They said their rally would be peaceful but pledged not to admit Pride Festival's holding.
"Our country should be rescued. Georgia is a traditional country, Allotted to Virgin Mary. The entire world is proud of Georgia and we should preserve this to be so," said one of the participants.
The police are mobilized. On July 7, Georgian Ministry of Internal Affairs (MIA) said that the police would be deployed at all necessary locations to ensure the rule of law and security.
Tbilisi Pride organizers reported on July 7 that no street march will be held within the Pride Festival planned for July 8, and the festival will be held in a private, closed area.