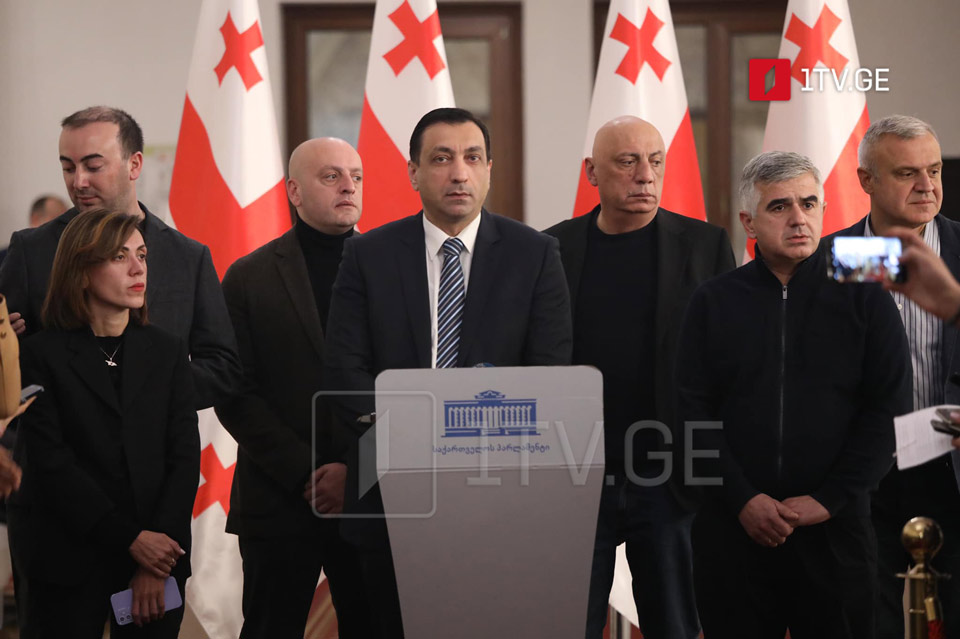 UNM to boycott parliamentary activities
The United National Movement (UNM) opposition party has opted to boycott parliamentary activities. UNM member Levan Bezhashvili declared during the briefing that the party's MPs would no longer attend plenary sessions or committee hearings.
The UNM also stated that the party is considering giving up its parliamentary seats. The party's decision came a day after the Tbilisi City Court rejected ex-President Mikheil Saakashvili's motion for jail term postponement or release because of his health's deterioration.
"Bidzina Ivanishvili and the Georgian Dream accepted the Russian oligarchic regime's inhumane treatment and premeditated murder of Mikheil Saakashvili yesterday. The verdicts against political opponents and politically driven lawsuits are used to gauge the court's independence. With this judgement, the government proved that the court is a sham and a tool for political retribution in the country," Bezhashvili stated.
He went on to say that the court's decision goes against Georgia's European integration. The UNM intends to continue consultations with European partners and opposition parties on "more extreme forms of protest."
The UNM will organise a protest rally outside the Government Administration on Tuesday at 5 p.m. to demonstrate their "frustration and people's power."