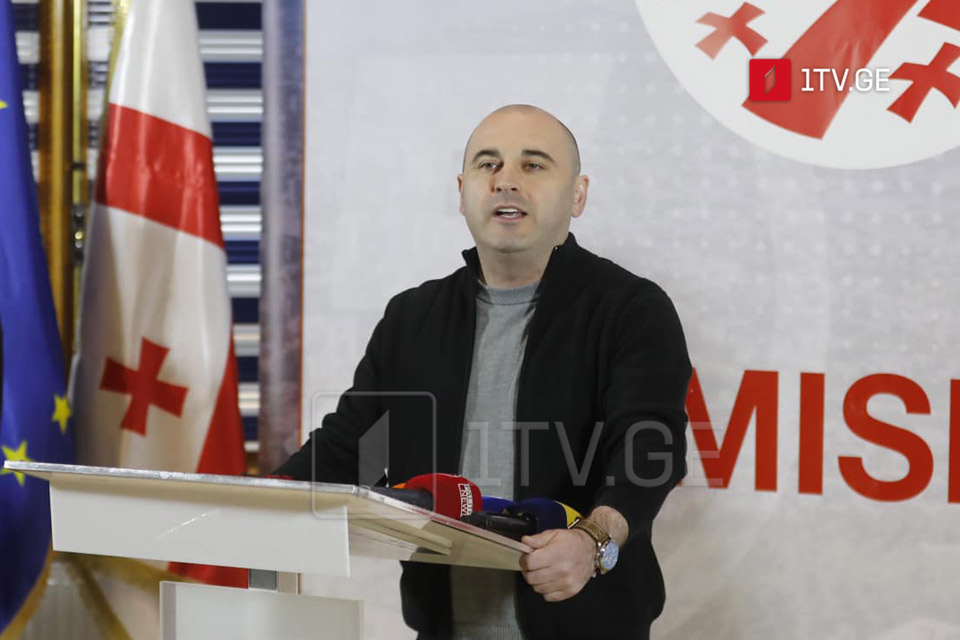 UNM says ex-President Saakashvili's arrest damages Georgia's reputation
Georgia's reputation has been seriously damaged as Georgia's third president, Mikheil Saakashvili is being held captive, Levan Khabeishvili, chair of the opposition National Movement party, said during a briefing on Sunday.
Khabeishvili responded to the award granted to Mikheil Saakashvili in Norway for promoting human rights and democracy.
"President Saakashvili received a prize in Norway for the promotion of democracy. It's a significant prize that Maia Sandu also received. Yesterday, society witnessed again how President Saakashvili's detention affects Georgia's reputation. It was said during the award ceremony that Georgian opposition and the population are fighting against the Kremlin-controlled government," stated Kahbeishvili.
All of these, according to him, demonstrate that Saakashvili is being held captive to please Putin, Salaviov, Lavrov, and Bidzina Ivanishvili.
"When we apply for candidate status, the civilized world observes that a Moscow-controlled government governs Georgia. They view President Saakashvili's arrest as one of the main symptoms of this. This is a matter of national interest rather than one party or individual. The freedom of President Saakashvili and Nika Gvaramia is important when discussing the implementation of the 12 points," he added.