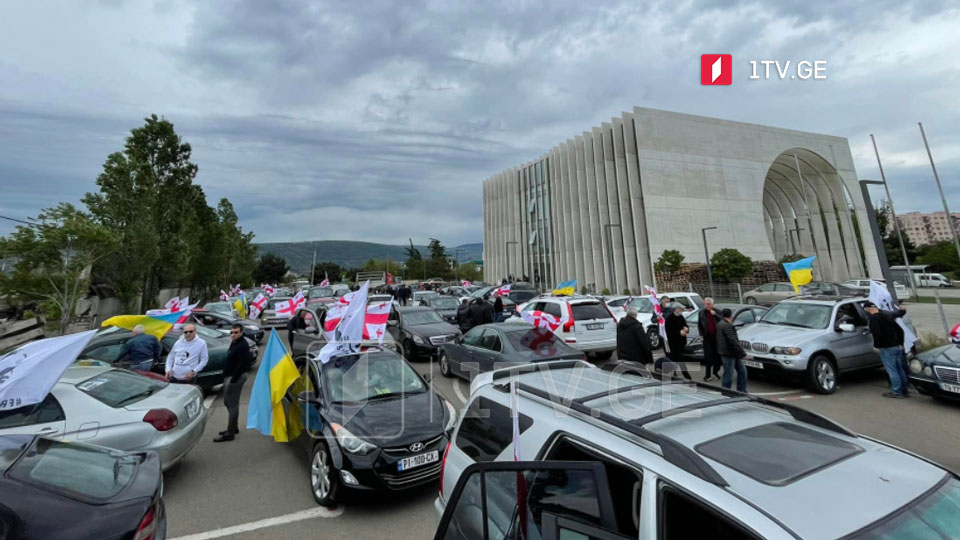 UNM rallies in Tbilisi, Batumi
The opposition United National Movement (UNM) party is holding rallies demanding overseas medical treatment for jailed ex-president Mikheil Saakashvili.
UNM announced launching a permanent protest in Batumi and Tbilisi.
Opposition party members gathered at the UNM central office in the capital and then marched to the Rustavi prison on Friday.
"The public protest should follow the consolidation of the international community over the Mikheil Saakashvili's issue," said UNM member Nugzar Tsiklauri.
Protesters are also rallying near the Adjara Government building in Batumi. The family members of the ex-president have joined the protest.