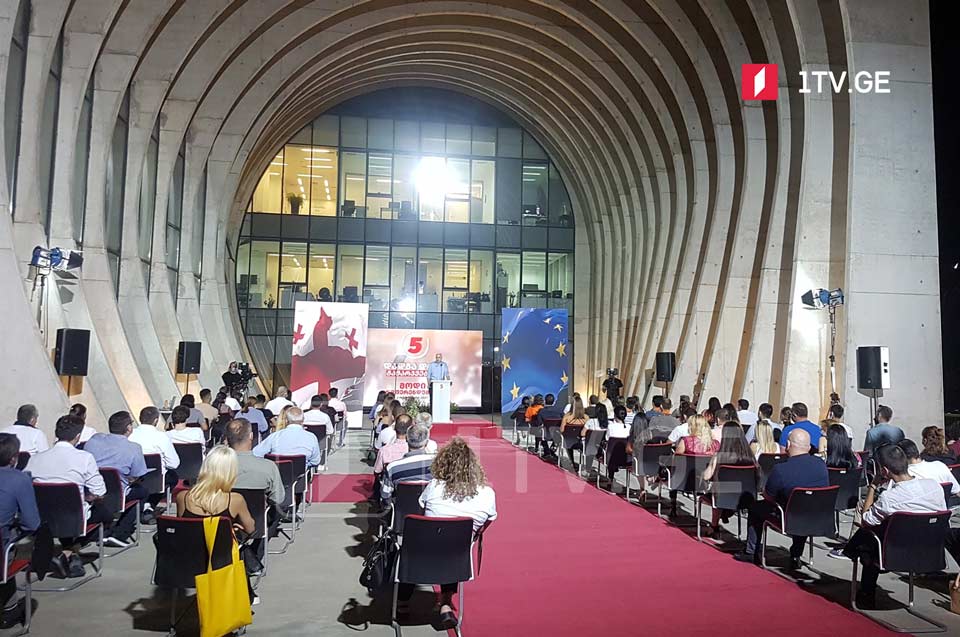 UNM names second part of mayoral candidates
The United National Movement (UNM) opposition party has nominated the second part of the mayoral candidates for the 2021 local self-government elections.
The list of UNM's mayoral candidates looks as follows:
Senaki – Koba Nakopia
Ozurgeti – Irakli Glonti
Chokhatauri – Nona Sikharulidze
Tsalenjikha – Gia Kharchilava
Chkhorotsku – Badri Karchava
Oni – Vazha Tsetsadze
Tsageri – Madona Bendeliani
Tskaltubo – Zaza Metreveli
Tkibuli – Besik Zosiashvili
Baghdati – Giorgi Robakidze
Kharagauli – Davit Maglaperidze
Sachkhere – Irine Grdzelishvili
Akhaltsikhe – Davit Valiashvili
Akhalkalaki – Melik Garisiani
Ninotsminda – Avak Mdoyan
Borjomi – Givi Jobordi
Dusheti – Levan Lekveishvili
Tianeti – Ilia Archemashvili
Kazbegi – Imeda Shiolashvili
Marneuli – Eldar Mustafaev
Bolnisi – Vakhtang Chagelishvili
Gardabani – Besik Kakhabrishvili
Tsalka – Ruslan Khutsishvili
Kvareli – Aleksandre Mchedlishvili
At the same time, the United National Movement will support the opposition candidates: Zurab Japaridze in Lagodekhi, Zurab Butskhrikidze in Terjola, Nodar Chachanidze in Chiatura, Lia Mukhashavria in Lanchkhuti, Zura Jibukhaia in Khoni, and Gegi Guledani in Mestia.
The local elections are scheduled for October 2.