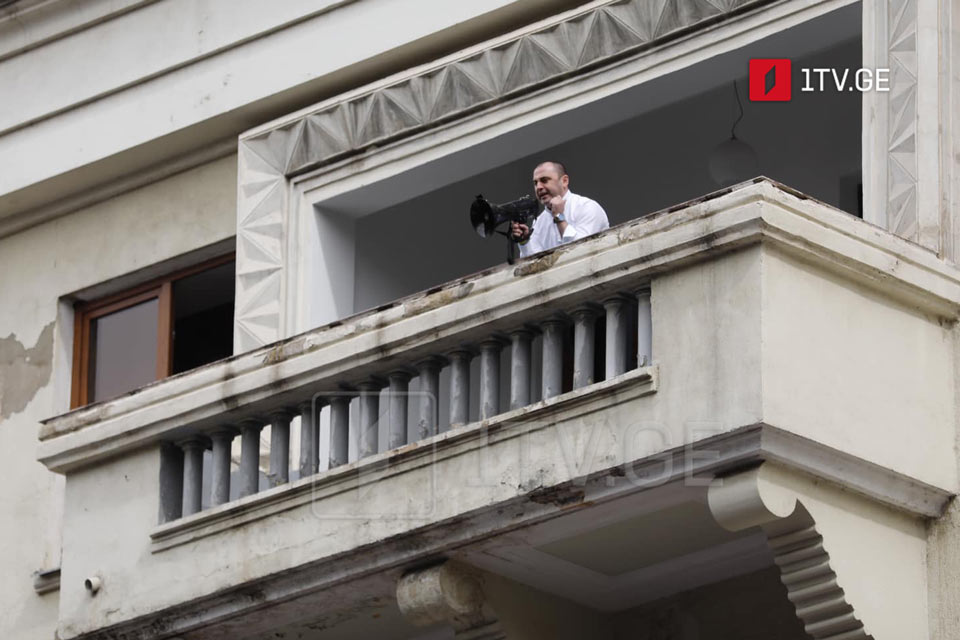 UNM Chair to demonstrators: Opposition to physically resist Foreign Agents Bill adoption, now it's your turn, don't give up!
The chairman of the United National Movement, Levan Khabeishvili, addressed rally attendees from the parliament building, emphasizing that the opposition will fight physically to thwart the adoption of the bill initiated by the People's Power and urging citizens not to give up.
"I'd like to ask you to consider one thing: this is not a political issue, it is not a matter of any party, it is not someone's narrow interest; it is an important concern for our nation, our country. Do you love your country, my dear, even if you don't like a particular political party? We'll fight physically since the bureau meeting is in one hour. The opposition will physically try to prevent the adoption of this bill. The rest is up to the Georgians; now it's up to you. Let's not give up!" Levan Khabeishvili addressed the rally participants.
The physical and verbal altercation occurred during the Legal Affairs Committee's sitting earlier today, as it is reviewing the Transparency of Foreign Influence and Foreign Agents Registration Act bills, tabled by the People's Power, with the first reading.