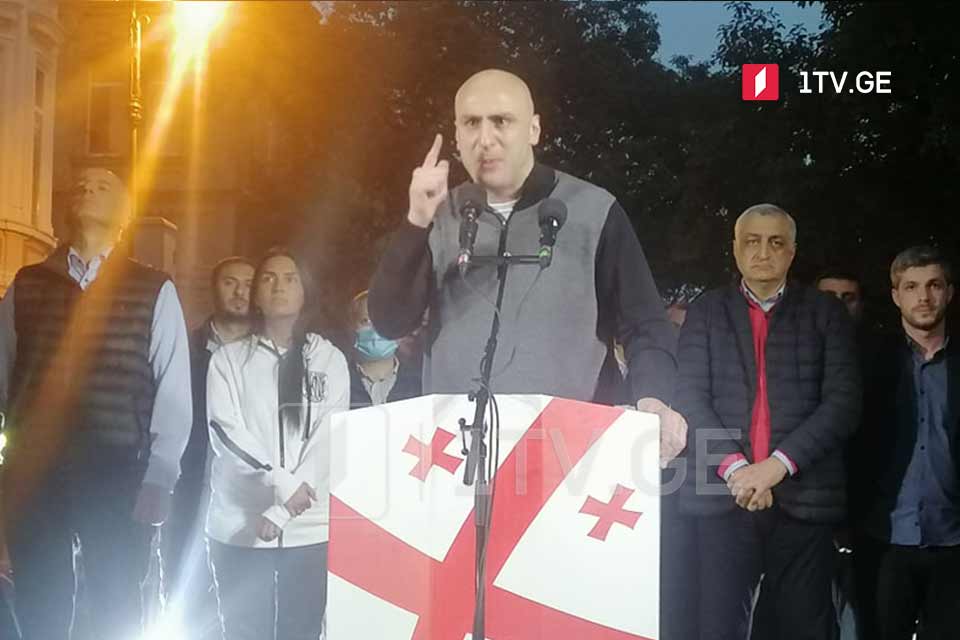 UNM Chair Nika Melia vows to fight till his last breath
Addressing people during the UNM protest rally in Batumi, Chairman of the largest oppositional United National Movement (UNM) party Nika Melia vowed to fight to the last breath. "I would rather sit in a prison cell with Mikheil Saakashvili or not be alive at all than watch this dishonesty," Melia claimed.
According to Melia, the struggle would continue until the ex-president is released. UNM Chair vows the rallies would be permanent at the Rustavi Prison too.
Melia said the struggle has no alternative, and the victory is irreversible in response to the seized and rigged elections. The opposition would exhaust all legal remedies as not to appear "uncivilised" in the eyes of the international community, Melia has said and once again urged people for patience and mobilization.
Mamuka Khazaradze, leader of the Lelo party, said the ex-president's life is at risk. Lelo leader said his past relationship with Mikheil Saakashvili no longer mattered, and he decided to quit the MP mandate to stand next to people. "There will be no single step made backward," Mamuka Khazaradze claimed.