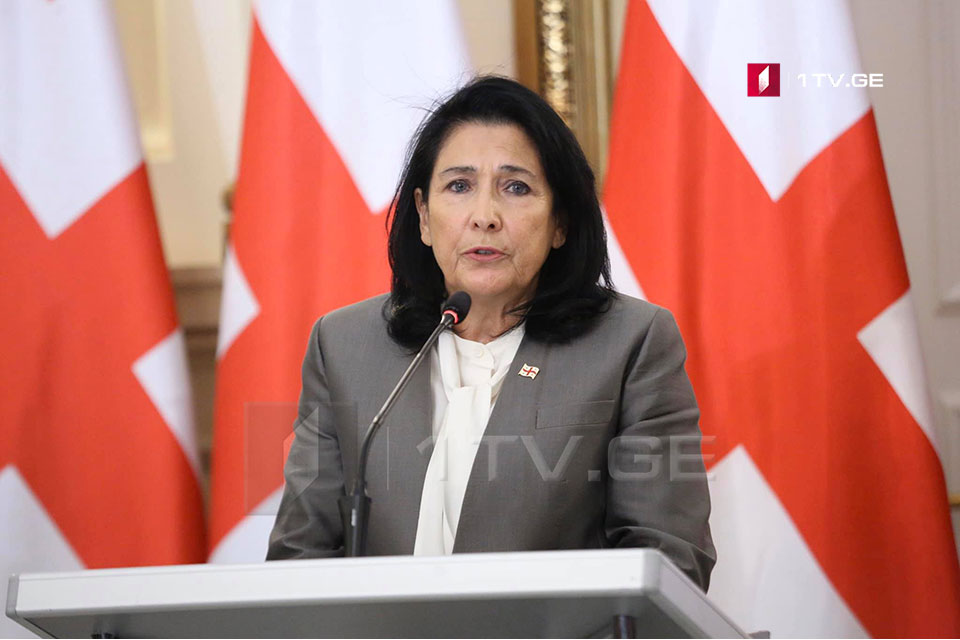 Ultimatum, hunger neither diffuse tension nor help to overcome stalemate, President Zourabichvili says
Georgian President Salome Zourabichvili participated in an online conference of ambassadors on Georgia's foreign policy amid new geopolitical challenges, the administration reported.
In her address, President noted that Georgia and the whole world face tension and escalation while responses to those challenges are "sidetracked."
She said: "the language of ultimatum or hunger strike does not ease tensions and offer a way out of a stalemate, and "it can neither lead us nor the world out of this situation."
Zourabichvili believes the pandemic could not be beaten without solidarity.
"De-escalation and enduring stability could be achieved without real dialogue, and internal confrontation and polarization will lead the country to a deadlock. I would like to take this opportunity to express my solidarity and support for Ukraine's sovereignty and territorial integrity at this extremely difficult stage," she underscored.
In her address, President mentioned her-led national reconciliation process, stressed the need for ambassadors help as "this process should be backed by partner countries and our diaspora."
"Because we must seek deescalation and long-term stability, I started the process of #nationalaccord. In this, I need the full support of our diplomatic service because it should be supported by our partners and our diaspora"

My speech at the 2021 Ambassadorial Conference pic.twitter.com/b5NawMAtqk

— Salome Zourabichvili (@Zourabichvili_S) December 22, 2021