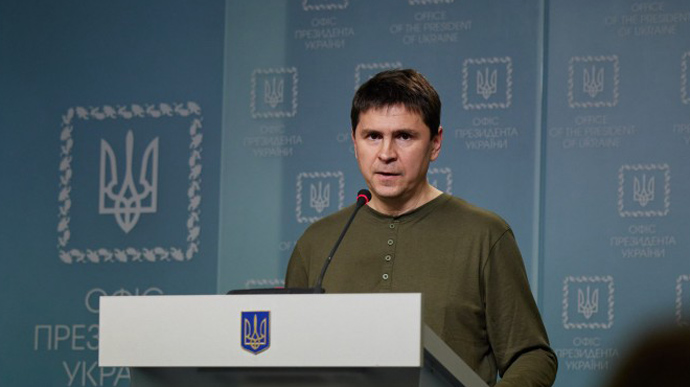 Ukrainian President's meeting with Putin makes no sense now , Zelenskyy adviser says
Mykhailo Podoliak, the Ukrainian President's adviser, believes currently "there is no point" either in negotiations or in the meeting of Ukrainian President Volodymyr Zelenskyy with the Russian President Vladimir Putin, Ukrainska Pravda reported on Sunday.
Podoliak said Ukraine was not interested in meetings "for the sake of meetings or the same banal Russian negotiation scenario."
"We are interested in the liberation of the occupied territories, significant tactical defeats of the Russian Federation, and mandatory large-scale legal processes. Everything else is derivative from this," he went on.
"In short, there is no point in the negotiation process and a personal meeting of the presidents yet.

First, the Russian Federation still believes that it has enough resources to achieve some results.

Secondly, any meeting today is exclusively a game in traditional Russian history: we are recording the status quo, dancing "deceptive Minsk dances", and starting a new stage of escalation. Operational pause and for more.

And thirdly, Russia must be held accountable for large-scale crimes without hiding behind impunity. Thus, the war must reach the only possible ending. There is no other way," he stated,