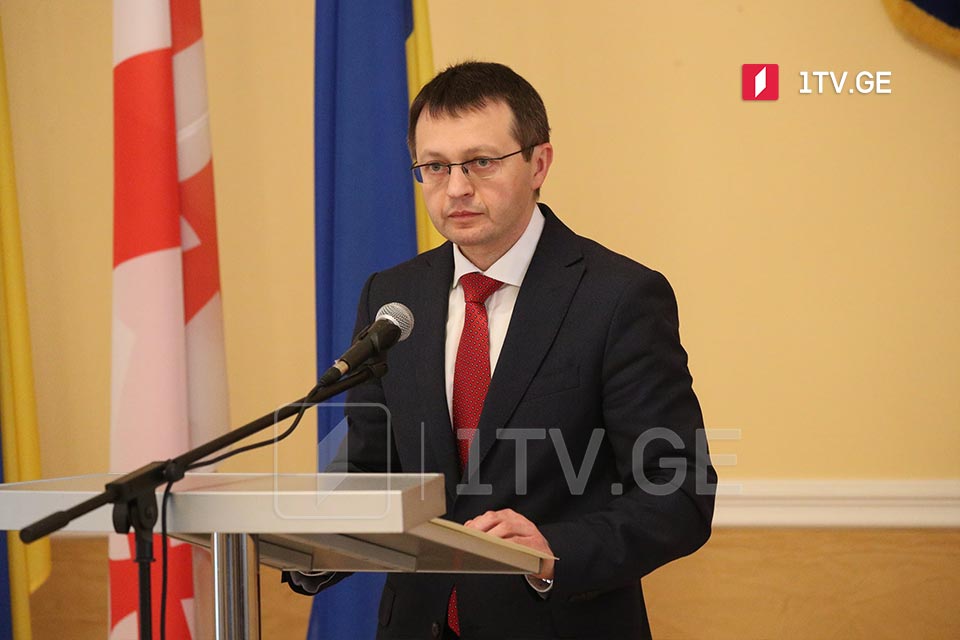 Ukraine and Georgia are fraternal nations, only together we can overcome the difficulties, representative of Ukrainian Embassy says
We praise the actions of the National Bank of Georgia, which continues to coordinate its actions with European banks and has introduced tough sanctions against Russian banks. We look forward to the further steps from the Georgian government, said Andrei Kasanov, a representative of the Ukrainian Embassy in Georgia on Sunday.
He thanked Georgia for providing humanitarian assistance to Ukraine, noting that "the Georgian government and local self-governments are doing their best to provide all possible support to Ukrainian citizens who had to leave their homes".
According to him, 275 tons of humanitarian aid have been sent from Georgia to Ukraine to date.
"We see that the Georgian people are closely watching the developments in Ukraine. They are holding rallies in various cities and towns to express solidarity with Ukraine and the Ukrainian people. Ukraine and Georgia are fraternal nations that have experienced aggression from Russia, and this tragedy unites them. Only together can we overcome the difficulties. That is why I call on everyone at all levels to stand together and take joint action to stop Russia's barbaric aggression. Glory to Ukraine! Glory to Georgia!" Andrei Kasanov said.